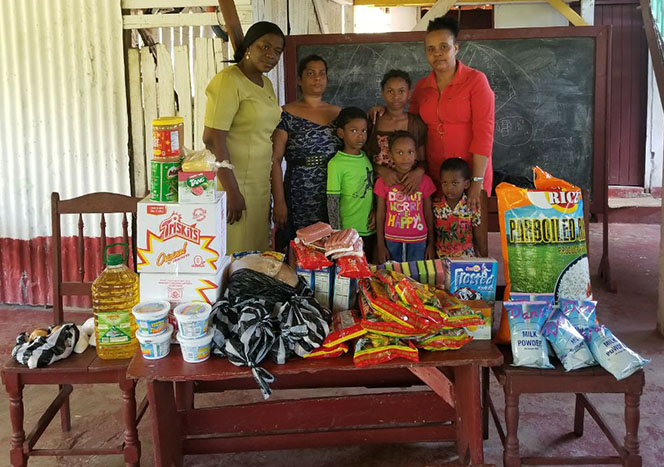 Following the accident that left her husband a double-amputee, primary school teacher Tena Pyle has found herself in the unexpected role of sole breadwinner for them and their four young children.
Tena's husband, Melroy Pyle, a 37-year-old construction worker, received electrical shocks when he came into contact with live wires while working on a building at the University of Guyana's Turkeyen Campus on December 18th, 2017. Within two weeks, one of his hands had to be amputated. He later had to have the other amputated as well.
"It has changed my life a lot because I'm not working. It's hard for me to work at the same time—go to work and then come and look my husband and my children. Their studies are being affected because I don't get the time to spend with them as much as I used to. I don't work as much as I used to and financially it has been rough on us too," Tena, a teacher at the Clonbrook Primary School, stated.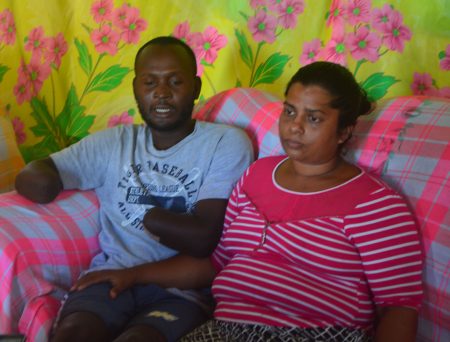 It was reported by the region that at the time of the accident Melroy was employed by M and P Investment. According to Tena, he had been working with the company for approximately three months.
His case has since been engaging the courts as Tena explained that no party is willing to be accountable for the injuries her husband received. She related how difficult it has been for the family to adjust to the sudden transition and she noted the impacts it has had on the family's dynamics.
Both Tena and Melroy are students at the university, but both of them have been forced to take a leave of absence because of the accident. Melroy is pursuing a degree in Civil Engineering. The woman related that they two both hope to eventually resume their studies. Melroy hopes to do so once he is fitted with prosthetics.
"They're trying to cope…The little ones, they would laugh and so and make a joke out of it and tease my husband…but the big ones, I think they feel it a little more because they have to do a little more in the house, so it's a little rough on them," Tena added. Their oldest child is scheduled to sit the Grade Six exams later this month.
Nevertheless, Tena expressed gratitude for the support they have been receiving from the Headmistress and staff of the Clonbrook Primary School, as well as from the education ministry.
Tena stated that she has also been given time off, but said she is unsure of how she will be able to cope in the future with the changes.
Last Friday, the family received additional assistance from the Region Four Education Department, which had previously donated supplies.
The donation of foodstuff was handed over to Pyle by Region Four's Executive Officer Pauline Lucas and the Regional Education Officer Tiffany Favourite-Harvey.
"We want you to know, you have been giving your time towards moulding our children and we saw it fit to give back, and we want to say to you to continue praying, continue keeping your family together," Lucas stated.
Favourite-Harvey wished Tena's older daughter the best in her upcoming examinations, advising Pyle to encourage her to study and ensure she is not distracted in any way. She also promised that the ministry would check in regularly on the family.
A subsequent cash donation was also made to the family by Alvin Leitch, a Region Four employee.
The Education Department has also donated to the family.
Around the Web