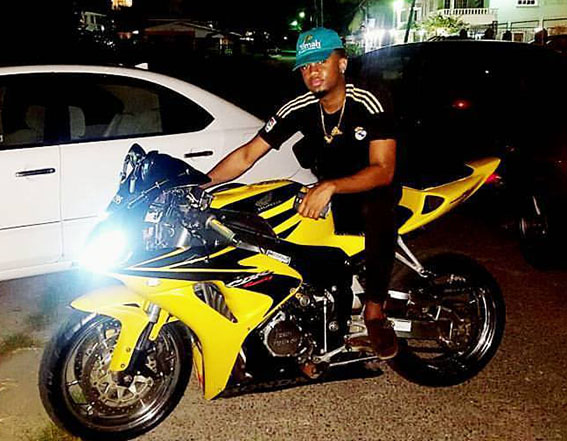 A man and a woman died last night after the motorcycle they were on crashed into a lantern post at the Houston turn, on the East Bank of Demerera.
Confirmed dead are driver of the CBR motorcycle Berket King, 24, and pillion rider Mauava Chase, 25, who was an immigration officer.
The accident occurred around 10 pm.
Sunday Stabroek was told that King and Chase were travelling north along the roadway when he is believed to have lost control of his motorcycle along the Houston turn and crashed into a lantern post on the median.
At the Georgetown Public Hospital, Chase's relatives were too distraught to speak when approached by this newspaper. They were heard saying that Chase left her home without the knowledge of her family. Up to when this newspaper left the hospital, no relative of King had turned up.
Eyewitnesses said that King apparently died at the scene, while Chase was left lying on the roadway for some time before she was picked up by an ambulance.
They were transported to hospital, where King was pronounced dead on arrival and Chase died of her injuries while receiving treatment.
Around the Web