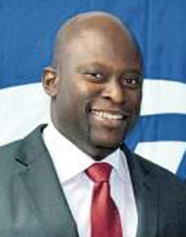 While Minister of State Joseph Harmon on Friday said that government is still to decide on a new Guyana Sugar Corporation (GuySuCo) board, government holding company, NICIL  yesterday went ahead and named  board members, raising questions about which body is in charge of the process.
Naming Special Purpose Unit (SPU) head Colvin Health-London as the Chairman, the advertisement, on page 15 of the Wednesday edition of Stabroek News, lists eight other members of what it said will be an 11-member Board and gives a brief bio of their experience. The two other members, the advertisement explained, will be GuySuCo executives and will be named when their appointments are confirmed.
The other members listed are Fritz McLean, Komal Singh, Arianne Mc Lean, George Jervis, Verna Adrian, Vishnu Panday,  Roshan Khan and Annette Arjoon.
The content of the advertisement contradicts Harmon's statement to the press last week Friday  that a decision was still to be made and when it has been made it will follow the procedural requirements such as being announced by Cabinet and in the Official Gazette.
This newspaper tried calling Harmon yesterday but calls were not immediately returned nor were text messages replied to.
According to sources, National Industrial and Commercial Investments Limited's (NICIL's) paid advertisement has irked Cabinet members who are in shock that the agency would give the names of a proposed Board and list it as approved.
"There is… mischief here. We never agreed on that board. It is absolutely not true and no government is going to advertise decisions of Cabinet. That is terrible. I was taken aback being a member of Cabinet that was what is happening," one source said.
"As far as I am aware, no decision has been made so I am not sure, as the case may be, where this is coming from and we will have to get to the bottom of this at the next Cabinet meeting," another source posited.
When asked for an update by Stabroek News on Friday, Harmon inform-ed that government is still to decide on a new board for the downsized Guysuco.
"Cabinet has requested to have a further consideration of the Board of GuySuCo," Harmon told a post-Cabinet press briefing.
This newspaper had been told that the proposed appointment of the head of the unit set up to oversee privatisation of four sugar estates as the Chairman of GuySuCo has generated opposition at Cabinet. It came up again for discussion at last week Tuesday's Cabinet meeting.
Some members of Cabinet feel that not only has there been a "straying away from the white paper proposal made in parliament on sugar" but that there is an inherent conflict in having the head of the regulatory body [the Board] be also responsible for the oversight of the sale of the very assets of the corporation.
The appointment of a new GuySuCo Board had been on the agenda at the last meeting of Cabinet in February.
NICIL stated in yesterday's ad that the new Board "was approved by Cabinet on February 26th 2018 and that the appointments took effect on March 1st 2018".
It is  unclear how  documenting of a purported Cabinet decision could have been done without the necessary approval of members.
The old Board, chaired by Professor Clive Thomas, was dissolved as of February 14th. A statement the week before from the SPU, which is overseeing the privatisations, had informed of the Board's dissolution, saying it that it was a decision by government holding company, NICIL.  In addition, NICIL instructed GuySuCo to freeze all hiring and not to renew any employee contracts.
"The life of the board of GuySuCo came to an end on February 14 after the Board of Directors of NICIL, in a Special Board Meeting, made the decision to install a new board focused on the transformation of the corporation as envisioned by NICIL-SPU," the statement had said.
"The NICIL board also instructed GuySuCo to freeze all hiring and to not renew any employee contracts that are expiring at this time. NICIL has begun working with the management team at the corporation to implement management changes, some of these changes are already being implemented and more are expected to follow in the coming weeks," it added.
Thomas told this newspaper that he was never informed of a new Board being proposed and he wrote members of the old board informing them that it seemed that they no longer had a role to play. He said that government, as the dominant shareholder in the corporation, will have to decide if it wants to make the SPU Head the Chairman of GuySuCo.
Sources close to the process said that "there seems to just be so much confusion about what really is going on with that GuySuCo" and that "different ministers are hearing different things it seems."
One source maintains that, "There was a proposal to name certain persons as the board members but the proposal did not find favour with the larger cabinet and that is why it has been deferred".
The source said that the majority of Cabinet did not approve of the nominees before it, saying that there was no information on the persons and their experience and why they would be fit for a Board to overlook an over-300-year-old industry "that is struggling to remain relevant and needs expert help if that is to be made reality."
Some members of Cabinet have said that they do not want the SPU Head and the Chairman to be the same person and they also want profiles of the nominees "that show their experience and ability to overlook and make decisions for such an important sector."
"They need to know a number of things about the board members and that is the right call made by members of the Cabinet. We want to know what is their experience their expertise. They do not want a CEO to be chairman of the Board. They want a GuySuCo Board that will ensure that the three estates are run competently," one source said.
Another maintains that while the issue is still scheduled for Cabinet discussion next week Tuesday, it is even more important to have an explanation of the purported leaked Cabinet document and the reasons behind NICIL's advertisement.
"An advertisement in the press does not in any way damage our decisions at Cabinet…Our decision will not depend on an advertisement ….Cabinet is the highest forum of the Executive Branch and you cannot just put an advertisement there without the necessary approval. Questions will be asked. There was no decision made and there is no Board," a source stressed.
Around the Web