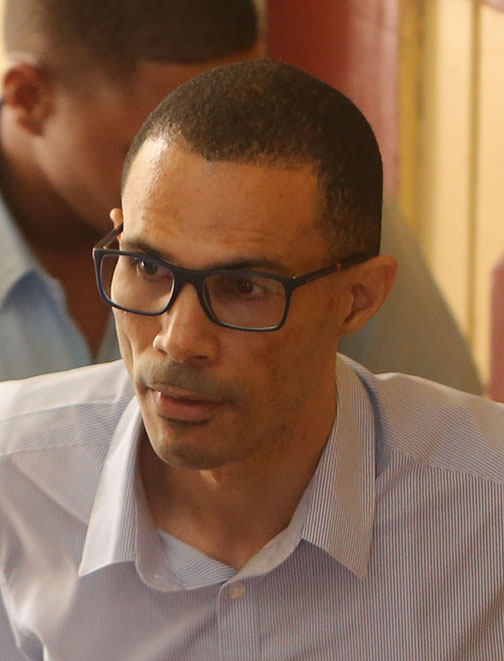 A city magistrate yesterday granted bail to Bishops' High School teacher Coen Jackson, who is charged with the offence of sexual activity with a minor.
It is alleged that Jackson, 39, between December, 2010 and May, 2011, engaged in sexual activity with a child under the age of 16.
At a hearing before Magistrate Leron Daly in Georgetown, a new application for bail was made by Jackson's attorney.
The magistrate subsequently granted the economics teacher his release on $300,000 bail.
The matter was then adjourned until April 3rd, when it will be heard by the Chief Magistrate.
Jackson has been accused of preying on his students and grooming them in preparation for sexual relationships.
Last November, an official complaint was made to the Chief Education Officer Marcel Hutson by Cultural Policy Advisor Ruel Johnson against the teacher. On November 24th, 2017 the matter was handed over to the police after the Ministry of Education concluded its investigation.
Around the Web