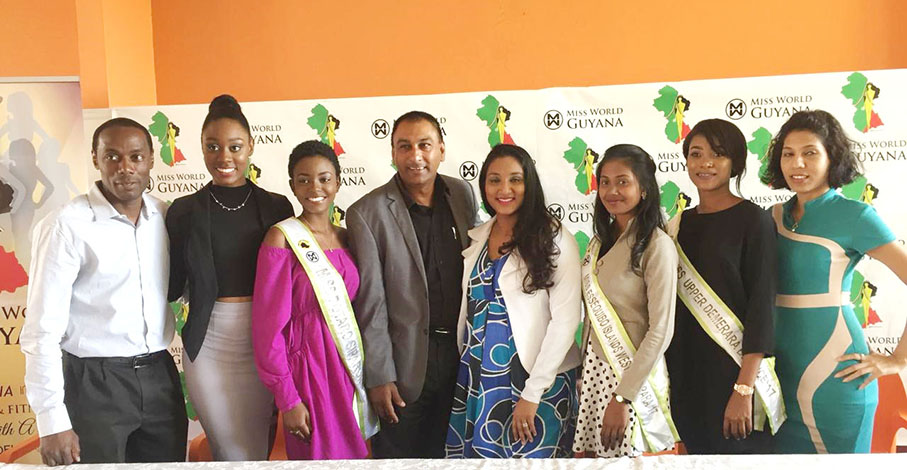 It is time again for the Miss World Guyana Organisation to prepare to send a suitable representative to the Miss World Pageant and it is going the extra mile to allow every eligible young woman to compete for the chance to be that person.
The organisation has made huge changes to allow potential candidates to audition for a spot by lowering registration fees and extending its search across Guyana, thereby bringing auditions closer to persons contemplating applying. The Miss World Guyana Organisation will even be taking on the task of finding corporate sponsorship for contestants, so that they have one less burden and are a step closer to fulfilling their dreams.
The team will venture to Berbice today for the first auditions, which will be held at the Alex Foster Hall in Rose Hall. Tomorrow, the team will continue these auditions at Watooka House in Linden and next Saturday, auditions conclude in Georgetown at Pegasus Hotel. All auditions are set for 1 pm.
Judging will be done by internationally recognised standards utilising Tally Genie, which is said to allow for full transparency and quality. Tally Genie is an app specifically designed for the comprehensive pageant or event management system. The app allows judges to enter scores without the need for internet connection.
The Miss World Guyana Organisation is urging family members to support the prospective contestants by coming out and taking the opportunity to learn that the pageant is more than beauty and concentrates also on talent, growth and of course the Beauty with a Purpose project. The $5 million prize package includes university scholarships, travel, annual stipend and more.
This year's theme is 'Ultra Violet – Beauty Revealed!'
Persons who are interested but unable to attend the open auditions are invited to visit the organisation's website or Facebook page and register online before March 28. Interested persons must pre-register for auditions by sending their contact information and a photo of themselves to marketing@missworldguyana.gy or contact 648-8806.
Around the Web