Following a report in Stabroek News on Monday, badly damaged bridges on the East Coast railway embankment road were repaired the same day.
Residents along the East Coast praised the Ministry of Public Infrastructure for the work but say there is a need for more extensive works to be done on the entire road.
Stabroek News had reported on Monday on the large potholes and other defects that had developed on several of the bridges on the Embankment Road. Residents and drivers alike had related that potholes and other damage had occurred on the bridge and the Ministry had subsequently dug the holes, making them wider, in preparation for repairs. However, the large holes were left for days which had made it very dangerous for vehicles to traverse the road.
On Monday afternoon, the Ministry repaired some of the defects.
"We glad, glad that they finally come and fix these bridges up cause they de causing a whole set of problem. Only Sunday night they nearly had a big accident right deh. A man coming down the road and like he don't know that they had them holes and he barely spot it and swerve out and nearly run into the rail right deh. Is a good thing he could drive or else I don't know what woulda happen," a resident of Lusignan, who identified himself as Ricky, said.
He said he is very happy that the Ministry was able to address the issue before there were any serious accidents and before "it get worse."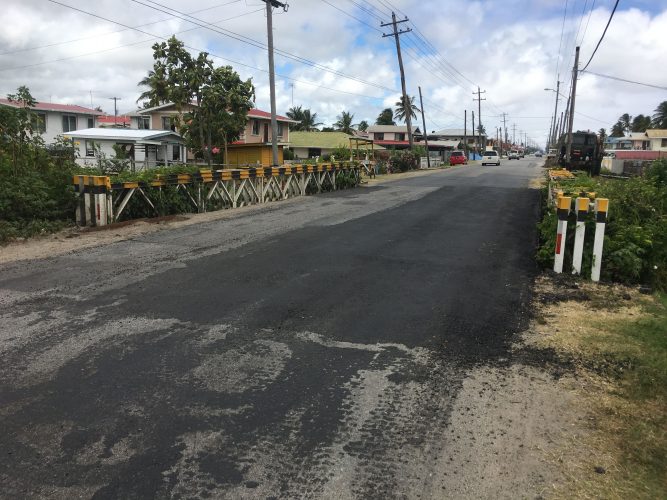 "… hopefully it gon stay this good but I don't think so. These holes and things them coming is nah nothing new. They does come and fix it and next thing you know, holes start come back," the man said, while indicating that he is of the opinion that there is a need for more extensive work to be done on the bridges.
He also highlighted that the entire stretch of road spanning from Haslington to Cummings Lodge needs to be repaired.
"If you drive from Enmore to UG [University of Guyana] and you drive smoothly for more than five minutes then you lucky or you not on the Embankment Road. The whole thing bumpy, bumpy and it's just really hard to drive on. People try to avoid using it but with all the traffic on the highway people are forced to come drive through," driver Patrick Samuels said.
Several other drivers also echoed similar sentiments and said that there is a need for major works to be done on the road and bridges "instead of patching, patching all the time."
Around the Web