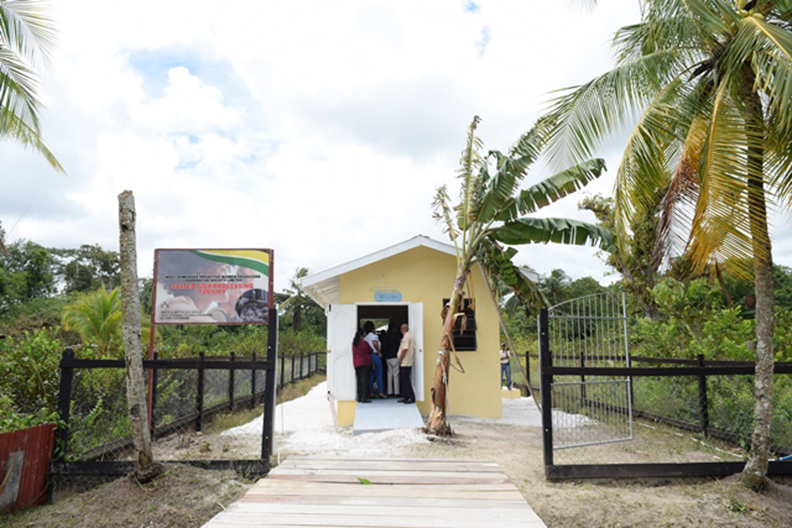 The West Demerara Proactive Women's Producers Cooperative Society, in Stanleytown, Region Three (Essequibo Islands – West Demerara), dedicated its $4.6 million salt fish processing facility on Tuesday.
According to a Department of Public Information (DPI) press release, the project which is funded under the government's Sustainable Livelihood and Entrepreneurship Develop ment (SLED) programme, saw the completion of the building, procurement of a dryer and other equipment. The Cooperatives Department and Region Three's Regional Administration also provided training and support. At the dedication ceremony, chairperson of the women's cooperative society, Loraine Hooper explained that the group had grown from its initial four members and she anticipates that at least forty women within the community will be involved with the project, the DPI release said. She expressed her gratitude to the government for funding the project through the SLED programme.
Regional Executive Officer Denis Jaikaran commended the women for bringing the project to reality and encouraged them to make full use of the facility which will be officially launched within a month.
"What is important is how we use this building hereafter; to make that decision of what training is going to take place here… so that we can train other persons," Jaikaran was quoted as saying, in the DPI statement. He thanked the Ministry of Social Protection for selecting Stanleytown as one of the first communities to benefit from such a project in the region, whilst noting that the group will be used as a model for others in the region. The SLED initiative is designed to provide support for the expansion of the local economy in communities across the nation and to aid small enterprises with the goal of stimulating youth employment, the DPI release said. The West Demerara cooperative society was formed in 2017 and is one of 19 groups across the country that benefitted from the programme last year, at a cost of approximately $100 million.
Around the Web