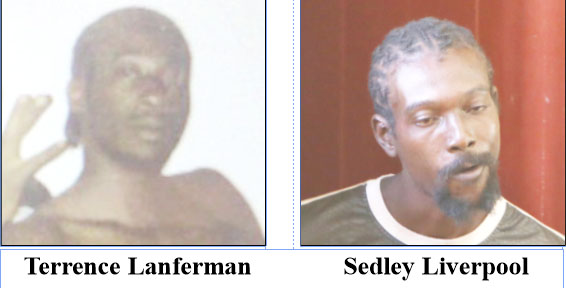 Two policemen yesterday testified when the Preliminary Inquiry (PI) continued into the murder charge against Sedley Liverpool, who is charged with killing mechanic Terrence Lanferman, who was gunned down at his Mocha, East Bank Demerara home in 2015.
Liverpool, it is alleged, on June 1st, 2015 at Nelson Street, Mocha, murdered Lanferman.
When the PI continued before Magistrate Fabayo Azore yesterday, evidence was given by Detective Corporal 18065 Benjamin, who is stationed at the Criminal Investigation Department and attached to the Major Crimes Investigation Unit and officer 20411 Tremayne Thomas, who is stationed at the Prashad Nagar police outpost. Thomas' evidence was later suspended and the matter adjourned until March 26th.
On January 31st, 2017, Kenkassie Lynch was committed to stand trial at the Demerara Assizes, at the High Court, for the very offence.
Lanferman, 23, of Lot 127 Nelson Street, Mocha, was shot dead execution-style at his home around 7.30 pm on June 1st, 2015. He sustained two gunshot wounds to the chest and neck, and was taken to the Diamond Diagnostic Centre, where he was pronounced dead on arrival.
At the time, he was the lone occupant of the bottom flat of the two-storey house, where he resided with his mother.
Around the Web