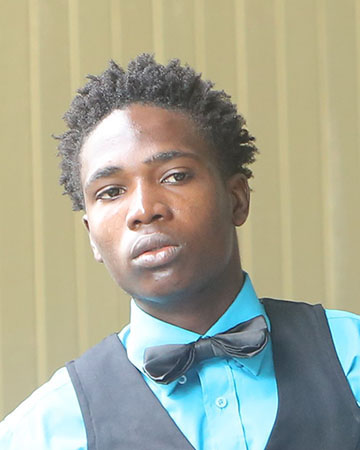 George Dover, who was on trial for the attempted murder of Kester Yamster, was yesterday cleared by a jury.
After about three hours of deliberations, the jury unanimously acquitted the visibly relieved young man. Dover was also found not guilty on the alternative count of wounding with intent to cause grievous bodily harm, albeit by a proportion of 10 to 2.
After notifying Dover, who had been on bail, that he would be discharged from custody, Justice Navindra Singh, who presided over the trial in Georgetown, wished him the best of luck.
Opining that youthful exuberance may have led to events of the night of April 10th, 2015, when it was alleged that Dover stabbed Yamster, getting out of control, the judge admonished the young man to stay out of trouble.
It was the state's case that Yamster was attacked by Dover, who had a previous grievance against him.
The court had head from Yamster that he was accosted by the former-accused, who stabbed him twice to the upper chest and once to the region of his armpit.
Refuting these claims, however, Dover said that it was the complainant who had attacked him.
His story was that a scuffle ensued as he tried to fend off Yamster, who must have caused his own injury in the process by whatever weapon he (Yamster) was armed with at the time.
In his testimony, Dover had said that he could not tell exactly what Yamster was carrying in his hand, but remained adamant that he had "something."
Dover was represented by attorneys George Thomas, Gary Best and Natasha Persaud.
Representing the state, meanwhile, were prosecutors Tiffini Lyken, Shawnette Austin and Abigail Gibbs.
The matter was heard at the High Court in Georgetown.
Around the Web