The construction of the Kitty roundabout is ahead of schedule for its June deadline, the Ministry of Public Infrastructure said yesterday.
The announcement came as the project entered a new phase, which required the closure of some sections of major roads. This phase of the project is expected to conclude in six to eight weeks.
In a statement, the ministry said Project Engineer Sherod Parkinson indicated that 35% of the works are done and the project is ahead of schedule. Parkinson also said that the ministry and the contractor, S Jagmohan Hardware Supplies and Constructing Services, are taking all necessary steps to ensure that the project progresses smoothly.
Among the works currently underway are the construction of the circulatory lanes, truck apron, and central island.
The ministry said it is working along with the Guyana Police Force to minimise traffic disruptions as a result of the attending road closures.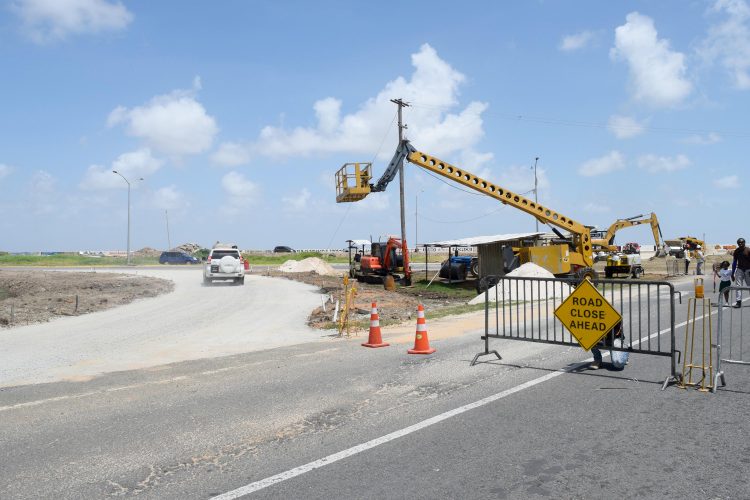 The roads closed are:
* Carifesta Avenue heading east
* Kitty Public Road heading west to Carifesta Avenue
* JB Singh Road heading north to Rupert Craig Highway
The ministry advised drivers to use the following roadways, which will be open to vehicular traffic during this time:
* The Seawall Road
* The bypass road connecting JB Singh Road and Carifesta Avenue
* The bypass road connecting Kitty Public Road and Vlissengen Road
The ministry further said that commuters heading north along JB Singh Road who are desirous of heading to the East Coast can detour at David Street.
Around the Web