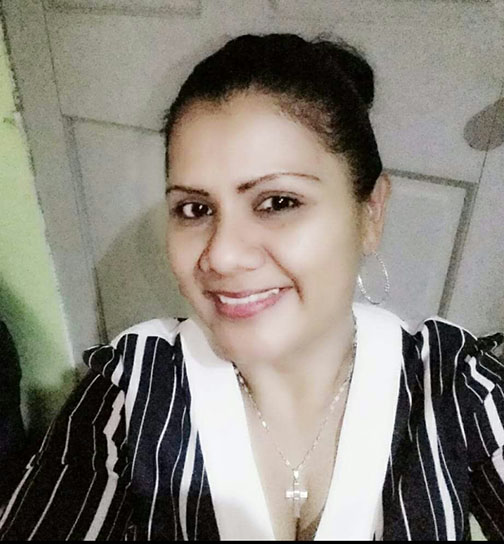 An internal investigation conducted by the Linden Hospital Complex (LHC) has revealed that Jennifer Gill, the country's last recorded maternal death, suffered kidney failure as a result of severe haemorrhaging. This was confirmed by LHC Chief Executive Officer (CEO) Dr. Mohamed Riyasat, who noted that a post-mortem examination is still to be performed to establish same.  Stabroek News understands the examination will be done on Monday.
Meanwhile, Dr. Riyasat also commented on the claims made by relatives that there were no doctors present at the hospital at the time of Gill's arrival on Sunday afternoon.  According to relatives who spoke with this newspaper, the absence of doctors at the hospital was responsible for Gill having delivered her baby naturally, as opposed to via C-section, which they believe contributed to her death. However, according to Dr. Riyasat, this was not the case since a doctor is always on call at the hospital.
Stabroek News understands that based on the findings of the investigation, Gill had delivered a 10 pound baby boy on Sunday evening. However, the trouble began about 30 minutes later when the woman began to bleed; the bleeding did not stop and a decision was made to remove her uterus. It was during her time spent in the operating theatre that even more complications arose, due to a blood condition known as blood dyscrasia, where Gill's blood was not clotting fast enough. This publication understands that Gill was subsequently transferred to the LHC's Intensive Care Unit, where she subsequently died on Monday evening.
Commenting on Gill's blood condition, Dr. Riyasat said normal testing could not have picked up her condition. He also noted that had Gill undergone a C-section as had been expected by her family, she would not have survived for as long as she did. The Ministry of Public Health has since launched an investigation into the circumstances which led to the woman's death. Stabroek News had reported that Gill, 41, of 1327 Central Amelia's Ward, had been admitted to the Linden Hospital Complex on Sunday morning, and died just before 8 pm on Monday.
A relative told this newspaper that considering Gill's age and the baby's weight, her pregnancy was considered a high-risk one and, therefore, she had been expected to deliver the baby via C-Section.
However, according to the relative, this did not happen as they were told she had delivered a 10-pound baby boy naturally on Sunday evening.
It was at that point, the relative said, that the troubles began as Gill, who also had two other children, reportedly began to bleed, and she was rushed into the operating theatre just around midnight. Gill's condition reportedly continued to deteriorate as the hours passed and she continued to bleed.
This newspaper understands that family members were allowed to see Gill, who had been transferred to the Intensive Care Unit of the hospital, just after 3 pm on Monday afternoon.
However, news of Gill's demise was communicated to the family just around 8 pm on Monday evening.
It has been nine years since LHC recorded a maternal death.
Around the Web