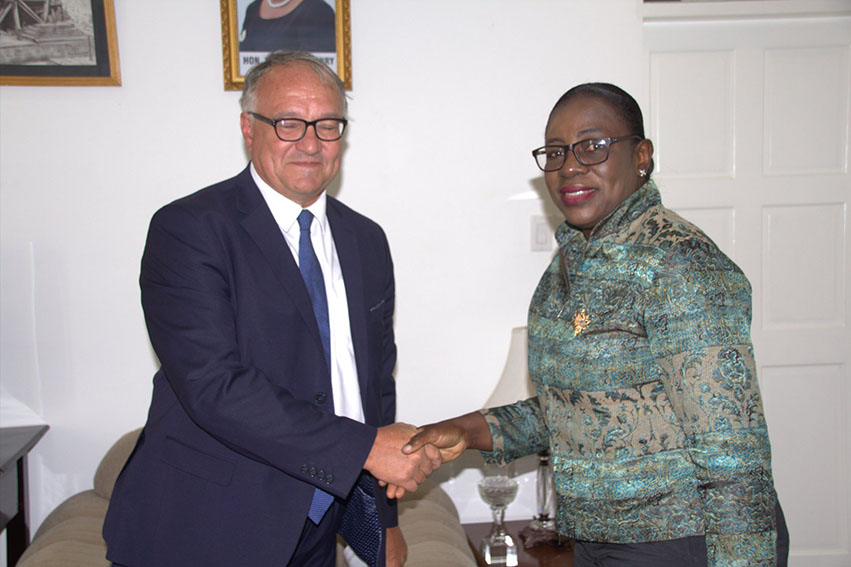 Yesterday,  Nicolette Henry, Minister of Education and  Antoine Joly, Ambassador of the French Republic discussed what could be done to improve and expand the teaching of French in schools with a view to exchanges for students and teachers between the two nations.
Also discussed was the possibility of co-operation for Guyanese teachers to go to France to teach while improving their knowledge of French especially since Haiti is a member of CARICOM, according to a release from the Ministry of Education.
Joly added, "It is my hope and plans to have Guyana send assistant teachers to teach English and at the same time improve their interest in French through government relations."
There were also expressions for education to be further improved at the tertiary level. Henry in response dubbed the proposals as good and useful opportunities to build capacity to teach and learn French.
Henry added that her ministry is interested in the exchange programmes for six months for teachers and will work on all other possibilities.
The release said that France is also looking for opportunities to improve the way English is being taught in their school system and the Ambassador was adamant that Guyana is as good an English-speaking territory as any other to field teachers.
Around the Web