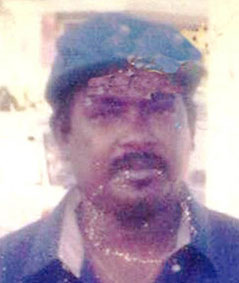 Two men were yesterday found not guilty by the High Court in Berbice of the murder of a Whim Village businessman in 2012.
Elton Haynes, 28, a former policeman of Manchester Village, Corentyne and Carlton Akeem Bourne, 23, from Whim Village, Corentyne were on trial in the High Court for murdering Winston Ragnauth, 56, of Lot 2 Whim Public Road between the 6th and 7th of November, 2012 during the course of a robbery.
When the mixed jury came back close to two hours after with a unanimous verdict of not guilty, the two men ran out of the court with smiles on their faces after Judge Sandil Kissoon told them they were free.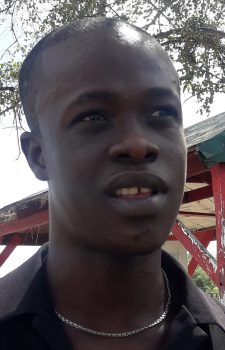 The case for the prosecution was presented by attorney at law Tuanna Hardy. Haynes was represented by attorney at law Sasha Roberts of the Legal Aid Clinic while state-appointed attorney Arud Gossai appeared for Bourne.  According to the state's case, the two men in November, 2012 had met at Liverpool Village, Corentyne to plan to break and enter Ragnauth's business and rob him.
Detective Corporal Leitch, who was the crime scene investigator then, had testified about the position of the body, the size of the wound on Ragnauth's neck and the drawer that was found in the yard, as well as where the deceased kept his money in a sack that was found on the bed and in the drawer.
The state had argued that Haynes had killed Ragnauth by slashing his neck with the weapon and that Bourne was equally accountable on the basis that he was a part of the plan. Bourne was arrested one year later in December, 2013 in Agricola, Georgetown for a separate matter. After being arrested Bourne was transferred to the Reliance Police Station and then Whim Police Station.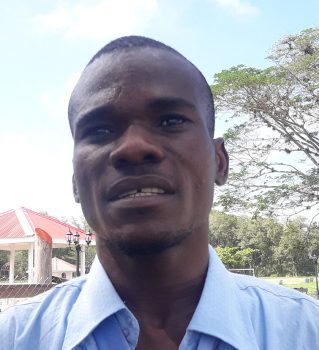 Both accused had provided police with confession statements after being arrested separately. The statements were both accepted into evidence in the High Court after a voir dire and the judge ruled that they were given freely and voluntarily.
Both men had claimed that the information in the statements were not provided by them. Haynes, who had escaped custody after giving the statement, claimed that  he would have written his own statement had he wanted to give one.
Haynes escaped on 9th November, 2012 and was placed under arrest the following day. He was shot during the process of his re-arrest in Cumberland Village, East Canje, Berbice, where he was hiding out at the time.
He had strongly claimed that the statement was a fabrication. He was charged with escaping lawful custody and was sentenced separately.
Bourne claimed that he was unable to read and write and only signed a statement after he was allegedly beaten by ranks after being arrested in 2013.
Yesterday at the court, Haynes told reporters that he was looking to start afresh with his family. "I am feeling relief, I'm thankful for go and look after my daughter now, she's five year old now", he said, as his relatives screamed "God is good".
Bourne, a father of a five year old boy said he is expecting "good things".
Ragnauth's family members who were also present in court broke into tears as they watched Haynes and Bourne celebrating with their relatives outside of the court compound.
Zira Ragnauth, 65, the businessman wife's said, "God will give us justice".
She said, it has been very hard without her husband, "When his memory come back it is very painful and my children feel it more because they had a very close relationship with their father".
"I am shocked because it shows somewhere along the line people are not doing justice in the system, I am not blaming anybody but somewhere along the line justice is not being done", she lamented.
Around the Web