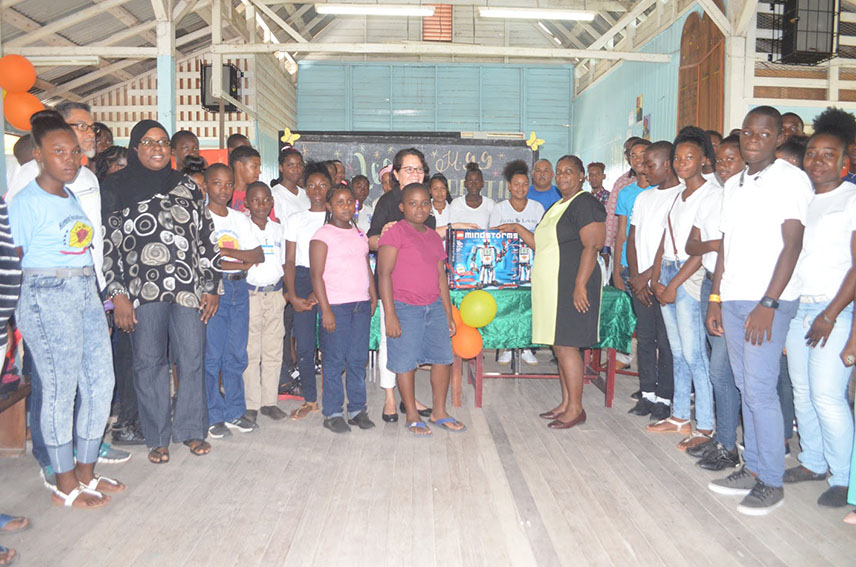 First Lady, Sandra Granger on Monday made good on a promise that she made last year to students of the Harmony Secondary School in Wismar, Linden, to introduce the first Science, Technology, Engineering and Mathematics (STEM) Guyana Robotics Workshop in Region Ten at their school.
According to a release from the Ministry of the Presidency, thirty-two students are participating in the four-day programme, which aims to introduce them to a new way of using modern technology. The workshop is being hosted in collaboration with STEM Guyana's co-founder, Karen Abrams and Team Guyana, which includes two past graduates of the first and second STEM workshops held here.
Delivering her address, the First Lady urged the students to embrace the opportunity to learn as it may inspire their future career choices.
"Anything that your imagination can conceive, you can make it with a robot and you can programme it because apart from what you are doing now in school this is where the jobs will be… You are the first school to be having a Robotics camp in Linden and I hope you will set up, with your teachers' assistance, your own robotics club, so that you could begin competing nationally," Mrs. Granger said.
The First Lady also said that consideration is being given to a written request from Head of the Science Department and Integrated Science Teacher, Abigail Samuels, for some equipment to aid the learning process. Mrs. Granger said that the school will be receiving some happy news, in relation to this request, very soon.
Around the Web