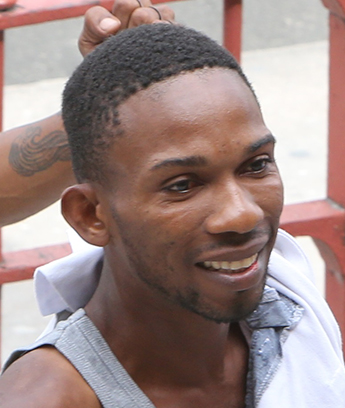 A man was taken before a city court on Monday after allegedly racking up sizeable debts to a taxi driver and to a city night club, which he was unable to pay.
It is alleged that Oswyn Archer on March 7th incurred a debt of $36,000 to Jamila Dazzel by travelling in her car and refusing to pay.
It is also alleged that he stole a Blu cellphone, valued $35,000, from Dazzel.
It is the police's case that Archer hired Dazzel's car and went to Berbice then to the Cheddi Jagan International Airport at Timehri and then to a restaurant in Georgetown. They contend that when Dazzel asked for the money for her services, Archer could not pay.
The woman also noticed her phone was missing and Archer was accused of stealing it.
Archer was also charged with incurring a debt to Palm Court of $21,000 by purchasing eight Guinness, three Hennessy shots, a serving of chicken wings and fries, four Banks Malta, a serving of nuggets and Chicken Fried Rice on March 6th at Main Street.
Prosecutor Arvin Moore stated that the accused went to the night club, ordered the items mentioned in the charge and did not have any money to pay. The matter was reported and the man was arrested.
Archer pleaded not guilty to all the charges and with no objections by the prosecutor, Magistrate Judy Latchman placed the man on a total of $160,000 bail and adjourned the matter until March 29th.
Around the Web