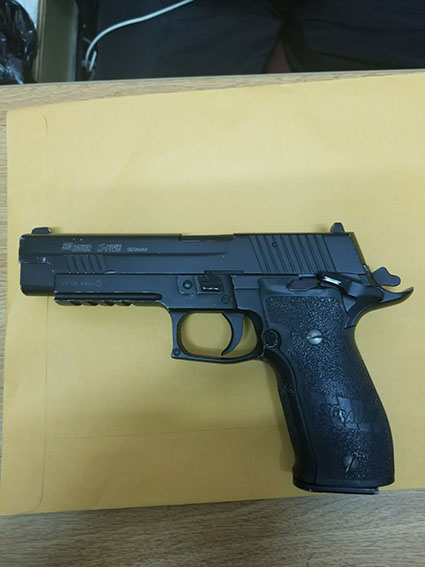 A Georgetown tattoo artist was last evening arrested at a mall in Pitt Street, New Amsterdam allegedly with an unlicensed firearm.
The man, William Tappin, also known as 'Tattoo man', 30, of Georgetown was last evening being held at the Central Police Station.
According to information gathered, police yesterday around 6.50 pm acted on information received  and arrested Tappin with a .45mm Sig Sauer semi automatic pistol.
Tappin is expected to be placed before the court sometime this week.
Around the Web