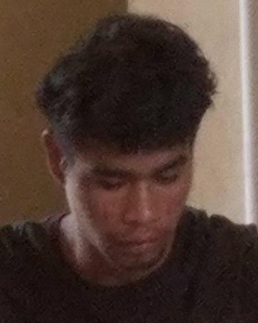 Eon Charles, 22, who allegedly stabbed an 18-year-old at Kariako Creek, in Region One, after a row over wine escalated, was yesterday charged with murder.
Charles was charged with unlawfully killing Lawrence Leon on March 22nd, 2018.
He was not required to plead to the indictable charge after it was read to him in a city court.
Police had said that around 6 am on the day of the stabbing, Leon and the accused had an argument over local wine, resulting in Leon stabbing the man in his left hand with a knife. In retaliation, Charles armed himself and stabbed Leon in the left side of his back
The men were rushed to the Barima Health Centre, where they were attended to by health worker before being transferred to the Mabaruma Hospital. Leon was admitted as a patient and while receiving medical treatment he died.
Police Prosecutor Gordon Mansfield told the court yesterday that while Charles was in custody he made an attempt to escape but he was recaptured. The prosecutor then said that the man has strong ties to Venezuela.
Acting Chief Magistrate Sherdel Isaacs-Marcus denied bail and adjourned the matter until May 21st, when it will be heard at the Mabaruma Magistrate's Court.
Around the Web