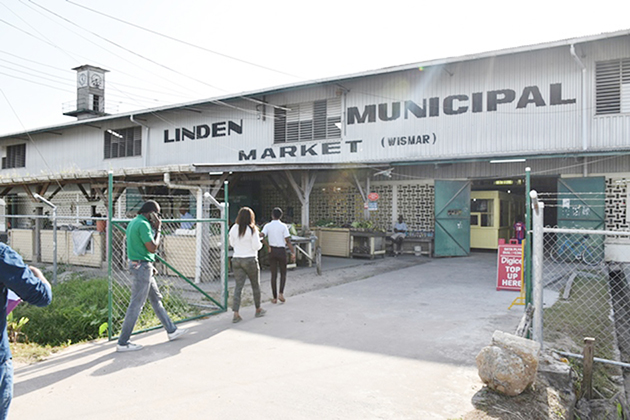 Stalls at the Wismar Municipal Market in Linden which remain neglected could be reclaimed if not utilised soon.
Speaking with the Department of Public Information (DPI) during a recent visit to the town, Minister of Communities, Ronald Bulkan said that it is worrying to see close to 40 percent o\f the stalls unoccupied. The minister believes that the low rental fee is responsible for the empty stalls.
"I think one of the reasons is that the rental is too low so persons can afford to pay $1800 a month, which is a meagre sum for such a facility, and not use it beneficially. This is something I would recommend the municipality address…" Bulkan said.
During the visit, DPI said that the minister gave his assurance that there would be further improvements to the market including the installation of a second floor to allow for other vending activities such as fast foods booths.  Bulkan stated that this upgrade will be insignificant if persons are not occupying the stalls, thereby preventing other persons, who may be interested in utilising the stalls, from profiting.
"The issue of stalls not being occupied is a big one and must be addressed. Installing a second set [of stalls] is something definitely worth looking at but those persons who are not occupying their stalls are preventing others from carrying out vending activities and opening beneficial businesses in the market," the Minister said.
Around the Web