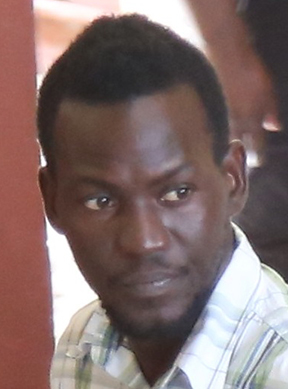 A Campbellville Housing Scheme man was yesterday remanded to prison on a charge that police found almost a pound of cannabis under his bed and in his kitchen.
Udok Anthony Nedd, 36, of 121 Campbellville Housing Scheme, was read a charge which stated that on March 27th, at Lot 121 Campbellville Housing Scheme, he had 444 grammes (equivalent to 0.9 pounds) of cannabis in his possession for trafficking.
Nedd denied the charge.
According to Police Prosecutor Sanj Singh, ranks from the Criminal Investigation Department went to the  Campbellville Housing Scheme, where they contacted Nedd and searched his home. During the search, two transparent glass bottles containing a quantity of Ziploc parcels were found in the kitchen. This discovery amounted to 92 grammes of cannabis. Singh added that a further search was then conducted in Nedd's bedroom and under the bed a black bulky plastic was found containing 352 grammes of cannabis.
The prosecutor noted that when Nedd was questioned in relation to the discovery, he remained silent.
Nedd was later remanded to prison and the matter was referred to the courtroom of the Chief Magistrate for a hearing on April 5th.
Around the Web