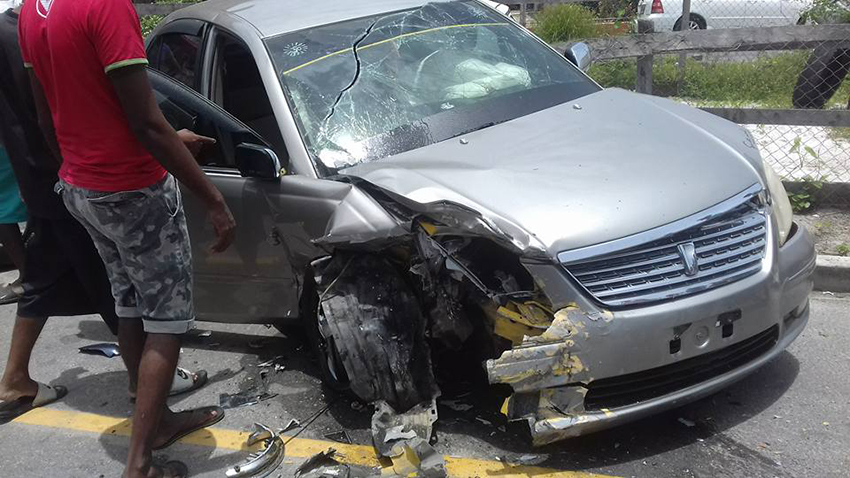 Three persons are currently hospitalised after being involved in a serious accident on Friday around noon on the Zeeburg, West Coast Demerara (WCD) Public Road.
Police said that the drivers: Shameer Rahaman, 50, of Lot 73 Zeeburg, North WCD and Roger Levans, 62, of Lot 111, Stewartville, WCD were travelling in opposite directions when they collided. Leila Levans, wife of Levans was also injured in the accident.
The injured persons suffered fractured hands and feet.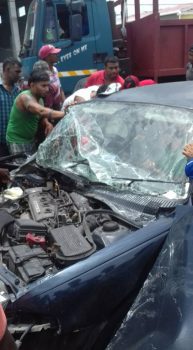 Preliminary investigations revealed that motor car PTT 5552 driven by Rahaman was proceeding east along the northern side of Zeeburg, Public Road WCD while Levans driver of PLL 4407 was proceeding west along the road behind another vehicle. Rahaman explained to the police, that Levans allegedly overtook the said vehicle and ended up into his path.
At the scene, public-spirited persons and firemen had to cut Levan's vehicle to rescue him as he was pinned inside.
Three other occupants of Rahaman's car were also taken to the hospital where they were treated and sent home.
Around the Web