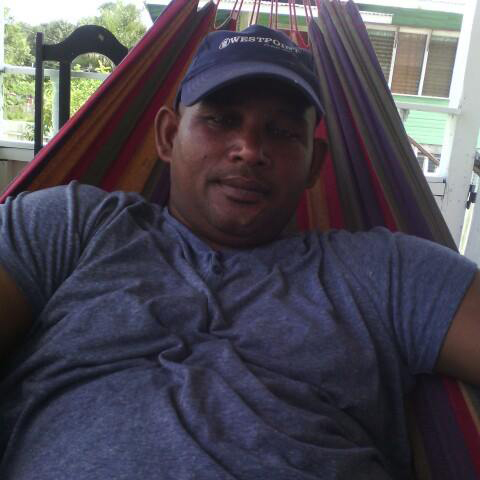 Family members of the Guyanese sailor, who was crushed to death on Sunday while loading a vessel at the Trinidad Cement Ltd. (TCL) port in Claxton Bay in Trinidad, are awaiting a post-mortem examination before his body is returned to Guyana.
Doodnauth Nateram, 44, of La Parfaite Harmonie, Guyana, died at the San Fernando General Hospital around 3.40 am from internal injuries, according to the Trinidad Guardian.
The newspaper noted that according to a police report, around 2.40 am, excavator operator Ravi Mahadeo Persaud was loading cement while Nateram stood along a railing aboard the vessel. However, while Persaud was turning the excavator, Nateram was accidentally pinned to the railing.
Speaking with Stabroek News yesterday, Nateram's wife, Stacy Nateram, stated that she learnt of her husband's death the very day the accident occurred after receiving a call from her husband's boss.
Stacy noted that her now deceased husband left for Trinidad on March 10, 2018 and would have been working with the company since November 8, 2017.
She added that a post-mortem examination is to be performed on her husband and his body sent to Guyana with the aid of his boss.
Doodnauth leaves to mourn his wife and his 7-year-old son.
Nateram was taken to the hospital by a TCL ambulance, where despite efforts to resuscitate him, he died. His body was then taken to the hospital mortuary.
The death has so far been classified as an accident.
Around the Web