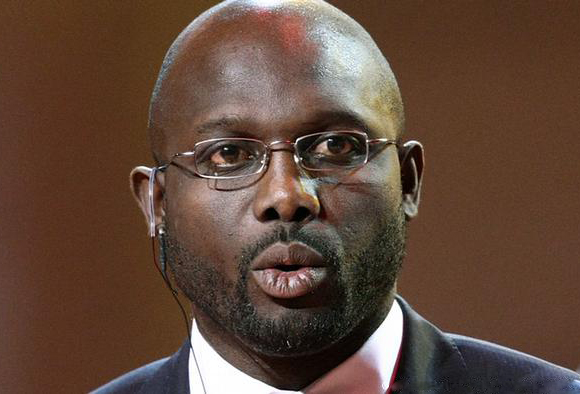 Liberian President George Weah has ordered an investigation into the allegation of bribery surrounding the purchase by ExxonMobil of an offshore oil block in 2013.
Weah's decision yesterday followed a report by anti-corruption watchdog, Global Witness charging that ExxonMobil pursued acquisition of the block even though it was aware that it had been shrouded in corruption.
Following the publication of its report on March 29, Global Witness had called on the Liberian government to probe the deal.
The report issued by Global Witness  and Liberia's decision to investigate will underline concerns here about the lack of transparency in the Guyana Government's dealings with ExxonMobil – particularly the secret conclusion of a heavily criticised Production Sharing Agreement and the receipt of a US$18m signing bonus which was hidden from the public.
It will also highlight another example of Exxon's involvement in transactions that are dubious and tainted by the spectre of corruption.
According to the Liberian newspaper, New Dawn, the recently elected President has  instructed the Minister of Justice Frank Musa Dean Jr. to probe the matter and submit a preliminary report to him within two weeks.
Weah's move, the newspaper said, follows reports of former government officials pocketing huge amounts after the sale of the controversial oil block was sealed in 2013. The newspaper noted that Global Witness in its report had accused several former government officials of receiving huge bonuses, among them was  Robert Sirleaf, the son of former President Ellen Sirleaf.
Robert Sirfleaf was then chairman of the National Oil Company of Liberia (NOCAL) Board on "a pro bono" basis at the time of the sale. Other former officials named are (NOCAL) former CEO Randolph McClain, National Investment Chairman Natty Davis, Finance Minister Amara Konneh, Mining Minister Patrick Sendolo and former Justice Minister Christiana Tah.
The controversial Oil Block 13 was originally awarded by NOCAL in 2005 to Liberian-Anglo Company Broadway Consolidated/Peppercoast (BCP). In 2007, the block was ratified by the Liberian legislature through bribery.
Global Witness, according to the newspaper,  said it has evidence that the company was likely part-owned by former Mining Minister Jonathan Mason and former Deputy Minister Mulbah Willie. It said Mason and Willie are suspected of granting the oil block to a company in which they held interests while they were also ministers in 2005, which was illegal under Liberian law.
Exxon paid US$120 million for Block 13, out of which US$68.5 million went to BCP. Global Witness estimates that Mason and the estate of Willie likely received a share of US$3.3 million.
Each of the former government officials including Sirleaf and NOCAL's former CEO McClain received US35,000 each. All of the former officials have denied that these payments were bribes, stating that they were authorized by NOCAL's Board of Directors as bonuses for negotiating a good deal with Exxon.
The report comes as the Liberian Government says it has received information from several international groups including Global Witness and the Wall Street Journal alleging grave acts of corruption on the part of the former government officials relating to the sale of Oil Block 13 to Exxon Mobil.
"The President said if illegality is determined, those culpable will bear the full weight of the law," the statement signed by Information Minister Eugene Nagbe said, according to the New Dawn.
When Block 13 was sold in 2013, Exxon obtained 83 percent of the block. Canadian Overseas Petroleum (COPL) obtained 17 percent of the block. The transfer of Block 13 was structured in a way that 100 percent of the block was first transferred from BCP to COPL, and then COPL transferred to Exxon its share. Exxon stated in a PowerPoint presentation obtained by Global Witness that it wanted to structure the transaction this way "due to" its US anti-corruption concerns.
Of the US$120 million Exxon paid for Block 13, US$68.5 million went to BCP. Global Witness estimates that Mason and the estate of Willie likely received a share of US$3.3 million. If Lawrence still held a BCP interest when Exxon purchased Block 13, Global Witness estimates he would have received US$15,000.
Exxon, BCP, Mason, Lawrence, Konneh, and Sendolo did not respond to Global Witness' inquiries regarding the Block 13 deal. COPL's response stated that the company was "aware of the allegations concerning Peppercoast's minority shareholders." However, the company's due diligence "found credible evidence that the allegations of impropriety were entirely false," including that former Liberian officials held Peppercoast shares, and took steps to ensure only the company's named shareholders received payments. Additionally, COPL stated that the Block 13 deal was structured as a two-step process because the Liberian Government wanted to sign a new oil licence with Exxon and COPL rather than amending the licence originally awarded to Peppercoast.
Around the Web