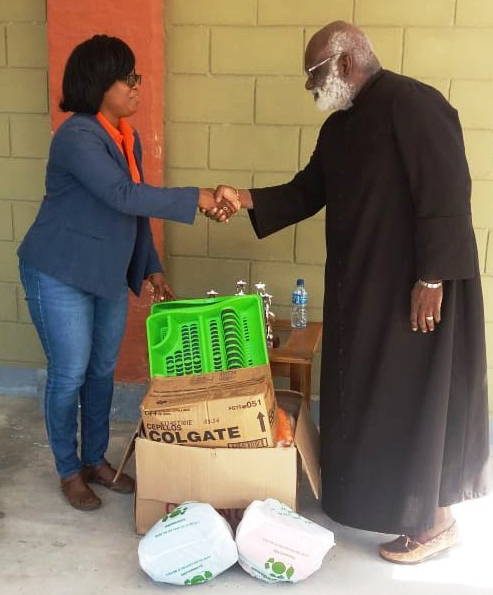 The Human Rights and Social Justice Commission of the Anglican Diocese of Guyana celebrated International Women's Day with a March and Awards Presentation on  March 31, 2018.
A release from the Anglican Diocese said that the march began at the St. George's Cathedral and culminated at Austin House (the house of the Bishop). The awards presentation followed shortly after.
Delivering the keynote address was  Sheran Harper, member of St. Sidwell's Parish Church and a Worldwide Trustee of the Mothers' Union.
The Commission awarded ten  women for their sterling contributions to their parish and communities. Eight women were nominated and awarded for their contributions; these were Cheril Collins (St. Mark's Parish), Monica Case (St. James-the-Less), Beatrice Amsterdam (Church of the Transfiguration), Yvonne Barrow (St. Mark's Parish), Lena Edmondson (St. Mark's Parish), Thelma Spencer (Church the King),  Wendell Roberts, and Beverly Coppin (St. Aidan's). The Bishop, the Right Reverend Charles Davidson, in his capacity of Bishop awarded two other women for their offerings to the church, these were Rita Hunter, the first woman to be ordained deacon and Schemel Patrick, Chairperson of the Human Rights and Social Justice Commission for her steadfast contributions to the Commission and the advancement of human rights.
Another part of the programme saw the Commission handing over its first donation to the Ministry of Social Protection, as part of a partnership with the two bodies. The Commission has committed to regularly donating much needed equipment and sanitary and food supplies to the Ministry of Social Protection safe houses, the release said.
Around the Web