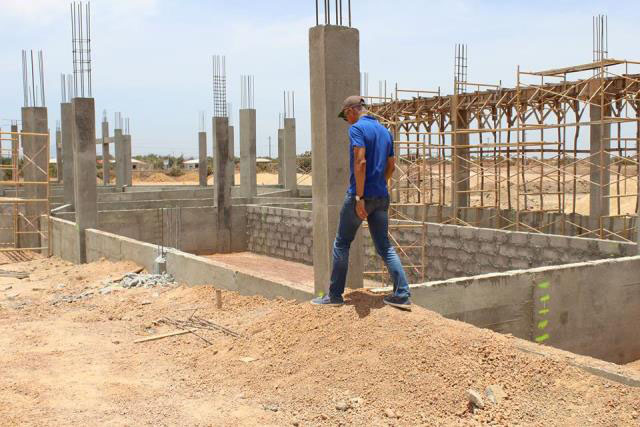 Minister of Business, Dominic Gaskin visited the Lethem Industrial Estate site while he was in the border town over the weekend, the Department of Public Information (DPI) said.
Construction of the facility, on the outskirts of Lethem in Region Nine (Upper Takutu/Upper Essequibo), is right on schedule, DPI said.
Gaskin, who also has responsibility for Tourism, pointed out that a business incubator is also being established to give small businesses an outlet.
"The project is likely to be operational by next year we are pinning a lot of hope on how that estate develops", Gaskin told DPI.
"When the estate is open, it will take a while to get full occupancy, it's a long-term project, but businesses that will be opened in that environment will require employees and staff in a variety of levels and we expect that these positions will be taken up by persons from Lethem or by the region, and we expect that the Brazilian market will play a role in the viability of the  businesses that are looking to be established," Gaskin stated.
Around the Web