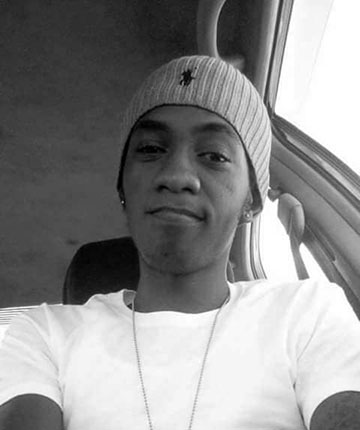 Taj Andrew Jarvis, the labourer killed on Good Friday during an attempted robbery on Alexander Street, Kitty died as a result of stab wounds in the heart.
This was revealed following an autopsy which was performed yesterday, according to Commander of 'A' Division (ag) Leslie James.
The suspect, a 30-year-old resident of Shell Road, Kitty who fled the scene following the incident remains on the run.
Stabroek News had previously reported that Jarvis, 27, of Dowding Street, Kitty was stabbed several times around 8pm on Good Friday while he and a friend were walking along Alexander Street, Kitty.
He was rushed to the Georgetown Public Hospital (GPH), where he was pronounced dead on arrival.
The incident occurred at the corner of Alexander and Barr streets, Kitty, Georgetown.
In a press statement, the police had said initial investigations had revealed that Jarvis and a friend were walking along Alexander Street when the suspect pounced on them and demanded money from Jarvis.
An argument ensued, the police said, during which the suspect stabbed Jarvis. As a result, he fell on the ground and the suspect then kicked him about his body, before walking away from the scene.
Jarvis was subsequently picked up by an ambulance and rushed to the GPH.
Around the Web