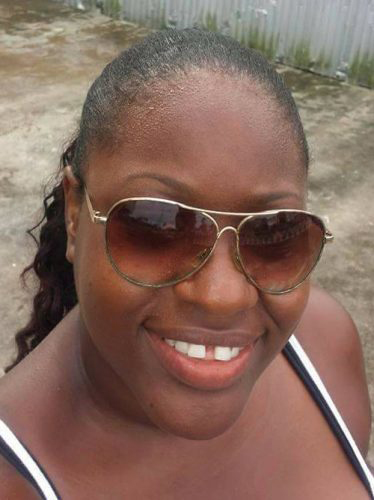 The former boyfriend was on Wednesday charged with the murder of Rosemary Rudder, who was found dead after a scuffle with him at his home.
Lurick Fiffee, 39, of 1109 Westminster, West Bank Demerara, was read the charge for the capital offence by Magistrate Rochelle Liverpool at the Leonora Magistrate's Court.
Fiffee was not required to plead to the charge and was remanded to prison until April 18th, when his next hearing is slated.
Rudder, 32, of Old Road, Eccles, East Bank Demerara, was found dead last Friday after being involved in a heated argument with Fiffee.
The results of an autopsy stated that she died from compression to the neck consistent with choking and blunt trauma to the head.
The autopsy was performed by government pathologist Dr. Nehaul Singh.
The police, in a statement, had said that at about 10.30 pm on Friday last, Rudder went to the man's home at Westminster. Upon Rudder's arrival, she was greeted by the man, who was in the company of another female, and as a result an argument ensued, followed by a scuffle.
"He subsequently left the deceased lying motionless and went to make a report at the Police Station," the statement said.
Rudder was taken to the West Demerara Regional Hospital, where she was pronounced dead on arrival.
The accused reportedly admitted to police that he and Rudder were involved in a scuffle on Friday night and he grabbed her neck.
This publication was told that the two had separated but Rudder wanted to reconcile. However, the suspect informed police that he was not willing to give the relationship a second chance.
Around the Web