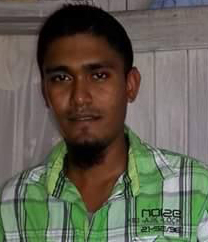 Justices Jo-Ann Barlow and Sandil Kissson last Tuesday threw out an application by the five men accused of murdering Berbice carpenter Faiyaz Narinedatt to have Magistrate Rabindranauth Singh complete the Preliminary Inquiry (PI) into the charge against them, even though he had recused himself from hearing the case.
The magistrate's recusal came after he was cited by the Judicial Service Commission (JSC) over allegations publicised in the press that "counsel" had been sending him text messages from the bar table and that he was not recording the evidence.
Justice Kissoon had earlier remarked that in the interest of justice, it was for this reason that the magistrate had to recuse himself.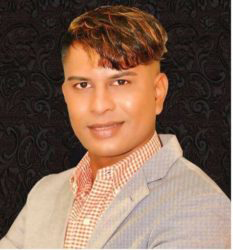 Defence attorney Sanjeev Datadin, who is representing the murder accused, sought to argue that a magistrate was obligated to hear a matter to completion, while noting that Singh was unable to so do because of the intervention of the JSC.
Datadin advanced that there is a difference between the JSC's administrative and judicial functions.
Referencing the allegations levelled against Magistrate Singh, Justice Kissoon rhetorically questioned whether counsel was asking the court under those circumstances to order and direct the magistrate to nonetheless continue hearing the PI.
The judge stressed that in those circumstances, the magistrate had to recuse himself from further presiding over the case.
Noting that the matter is currently being heard by Magistrate Charlyn Artiga, Datadin submitted that there could not be two PIs, as the second cannot yield any result since the first did not conclude.
Delivering the ruling of the Full Court, Justice Barlow made it clear that the court would not be pursuing the magistrate's recusal.
The court found that Magistrate Singh did not refuse to act and that by removing himself from the matter, the way was made for another magistrate to commence and conclude the PI.
Justice Barlow noted further that if the court were to agree with the petition, it would mean that the current inquiry had to be halted. The judge, however, reminded that Magistrate Singh had already recused himself and so refused the order the applicants were seeking.
Diodath Datt, Radesh Motie, Harripaul Parsram, Niran Yacoob, and Orlando Dickie have all been charged with murdering Narinedatt whose lifeless, battered and bloodied body was found lying along the Number 70 Corentyne, Berbice public road.
The discovery was made hours after he had been partying at the home of overseas-based Guyanese Marcus Bisram, who currently faces extradition from the United States to answer the murder charge here as well.
Narinedatt was reportedly beaten and dumped on the public road after he rejected sexual advances made by Bisram, who is accused of procuring and commanding the five men to murder the man between October 31st and November 1st, 2016.
Around the Web