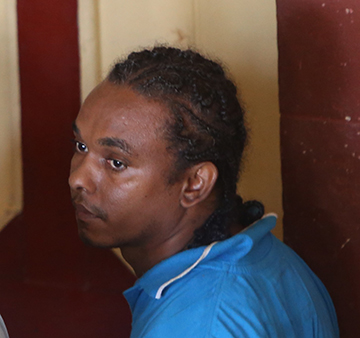 Three weeks after he was committed to stand trial for the rape of two women, a Tucville resident was yesterday slapped with another rape charge.
Thurston Semple appeared before Chief Magistrate Ann McLennan, who read the new rape charge to him.
It is alleged that the accused on August 31st, 2017, at Quamina Street, sexually penetrated a woman, age 30, without her consent.
Semple denied the allegation.
Police Prosecutor Gordon Mansfield objected to bail being granted, citing the fact that the accused was recently committed to stand trial for similar offences.
The Chief Magistrate, however, granted the accused his release on $100,000 bail, with the condition that he lodge his passport and stay away from the complainant.
His next hearing is slated for April 17th.
The previous charges against Semple stated that he raped one of the women between November 30th, 2017 and December 1st, 2017, and the other between January 3rd, 2018 and January 4th, 2018.
Both matters were before Magistrate Judy Latchman, who on March 14th committed Semple to stand trial at the next practicable sitting at the High Court for the crimes.
Around the Web