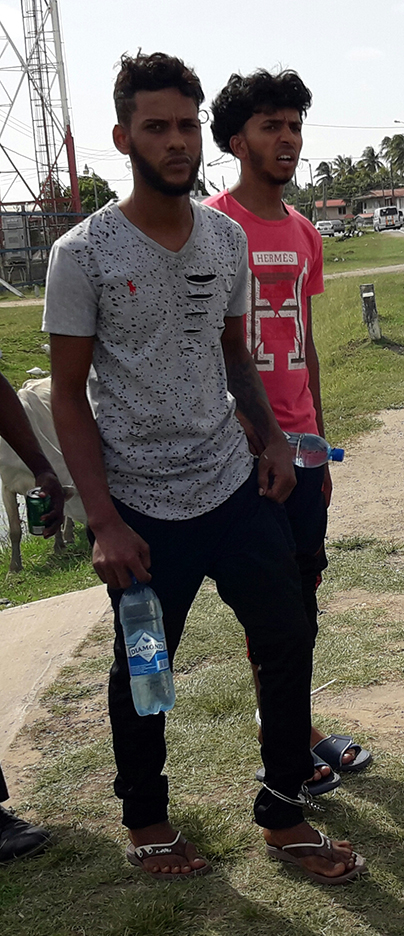 Two Corentyne teenagers were yesterday remanded to prison for the murder of the Tain Settlement security guard, who was killed during a robbery last Saturday night at Rose Hall.
Carlos Bollers, 19, of Lot 119 Williamsburg Village, Corentyne and Yuvraj Singh, 17, of Lot 23 Guava Bush, Albion Front, Corentyne, yesterday afternoon appeared before Magistrate Renita Singh at the Albion Magistrate's Court, where they were charged with murdering Muneshprem Ayasammy Monien, 53, during the course or furtherance of a robbery.
The two unrepresented lads, who both told the magistrate that they were employed at Sukhram's General Store and Agro Chemicals located in Rose Hall Town, were not required to plead to the charge.
Additionally, Bollers' mother, Lalita Bollers, 43, of Lot 1 Section 'E' Ramphal Street, Port Mourant, was charged with receiving, relieving and comforting the two accused on Sunday, April 1st, while knowing that they murdered Monien.
The woman, who was also unrepresented, was not required to plead to the charge.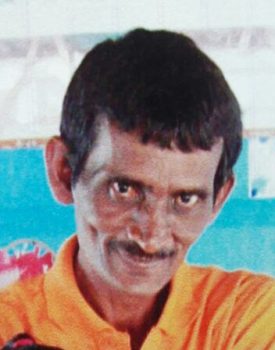 All three accused were remanded and will return to court on April 23rd.
As the accused left the courtroom and headed to the holding area, a crying Bollers comforted his emotional mother with a hug. As he was entering the police's vehicle to be transported to the New Amsterdam Prison, an emotional Singh pleaded with his father, his only
relative present at the time, to seek the services of an attorney.
Last Saturday, Monien's battered body was discovered at Sukhram's General Store and Agro Chemicals, where he was working in Rose Hall Town. His throat was slit and he had a head wound, two broken legs and other injuries.
Police suspected an inside job since there were no signs of any forced entry at the business. As a result, seven of the 12 persons taken into custody for questioning were employees of the store.
On Wednesday, one of the accused reportedly confessed to the crime and implicated one of his co-workers, who was also in police custody. Police say the second suspect also confessed.
Investigators were told of the location of the murder weapon as well as a large portion of $1.5 million that was stolen in the robbery.
Additionally, they were told that Bollers' mother was the person who allegedly washed her son's bloodstained clothes and dumped the murder weapon.
Stabroek News was told that Bollers was one of the employees who was responsible for closing the store every afternoon.
According to investigators, he reportedly took home the key on Saturday afternoon and returned with Singh later in the night to carry out the robbery, which unexpectedly led to the murder of the security guard, who was their workmate.
Around the Web