The Guyana Court of Appeal in a unanimous ruling on Friday declared that former Police Superintendent, Simon Mc Bean who had gone abroad to study, had been wrongfully dismissed by the Guyana Police Force back in 2009, noting that he was never given a hearing.
Mc Bean had received marching orders from the Guyana Police Force, almost a year after he had already returned and resumed duties.
Having secured a scholarship to pursue a Masters Degree in Global Security at the University of Leicester in the United Kingdom (UK), Mc Bean said he applied for study leave to cover the academic year between October 1, 2007 and September 30, 2008.
In court documents, he said he got no response from the Police Service Commission (PSC) regarding his request. According to him, he thereafter made an application for no-pay leave, but again received no response.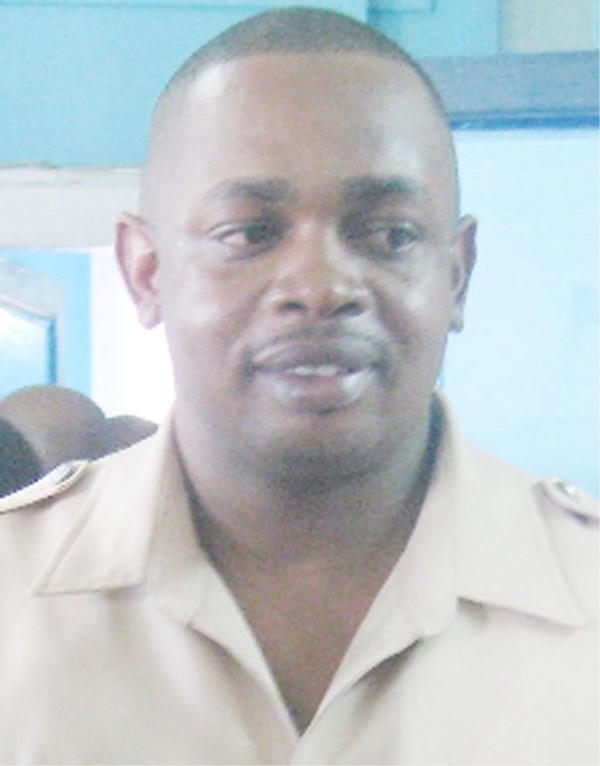 As a result, Mc Bean said he applied for and was granted his three-month accumulated annual leave upon which he proceeded, thereafter travelling to London to pursue his studies.
The dismissed officer had said that while abroad, he was diagnosed with post-traumatic stress disorder and was advised by the doctor to "stay on and finish the degree since it would help to improve my condition."
After completing the programme, Mc Bean returned to Guyana on September 14 of 2008 and resumed normal duties until he received a dismissal letter on September 4, 2009 informing him that his services had been terminated as of Christmas Day of 2007—the day after his three-month annual leave ended.
An aggrieved Mc Bean, who thereafter took the PSC to Court for wrongful dismissal, argued that while it cited that he was being dismissed for breach of regulation, the PSC never said what regulation was breached.
His attorneys, Patrice Henry and R Satram argued that the letter purporting to dismiss their client was null and void, adding that his dismissal was done in breach of the rules of natural justice and legitimate expectation.
Justices of Appeal Rishi Persaud, Arif Bulkan and Rafiq Khan unanimously agreed that it was undisputed that the appellant had no hearing; notwithstanding the procedures laid out in the PSC Rules and the Police Disciplinary Act.
In the circumstances, the Court allowed the appeal and remitted the matter to the High Court for assessment on quantum of damages and superannuation benefits which would have accrued having declared that he had been wrongfully dismissed.
The Court made no orders as to cost.
The PSC along with the Attorney General who were listed as respondents had argued that while Mc Bean was out of the jurisdiction without study leave, he had effectively terminated his employment.
The Court, however, reasoned that even if it was so interpreted by the respondents, the fact that the appellant returned and was allowed to work for close to a year, meant from his conduct that he did not terminate his employment.
The appellate court observed further, that even if it was so viewed, the fact that Mc Bean was allowed to return was an affirmation and or waiver of his repudiation of his employment.
According to Henry, when his client had been granted his annual leave, it allowed for him to spend it either locally or abroad.
The respondents were represented by attorney Judy Stuart-Adonis.
Mc Bean had previously said that while abroad he was receiving his "full salary" during the disputed period and felt that the matter had been sorted out.
In a September 7, 2009 press conference, he pointed out that towards the ending of his leave he was still not hearing from the force regarding the 'no pay leave' to complete the other nine months of the course and suffered emotionally as a result.
After consulting with a specialist he said he was diagnosed with post-traumatic stress disorder for which he was treated and the doctor recommended that he "stay on and finish the degree since it would help to improve my condition."
According to him, he then subsequently followed the prescribed procedures in submitting sick leave overseas and he completed the scholarship and returned to Guyana on September 14, 2008.
Following his dismissal, Mc Bean had told the media that whatever action he took was done with the interest of the force in mind; noting "it's a job that I love, and I love serving people."
Further, he urged the Force to put in place the necessary administrative measures to accommodate police officers who wished to pursue academic enhancement programmes which would in turn benefit the Force.
Not wanting to throw away the opportunity, Mc Bean said that was why he applied for 'no pay' leave two months before leaving for the UK. Having gotten no response, however, he said he was left with no choice but to proceed on his three-month accumulated annual leave.
Around the Web