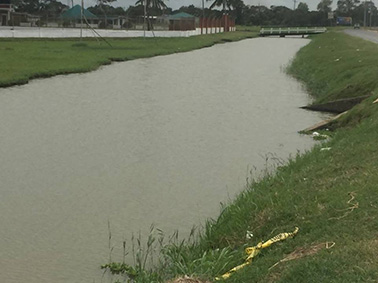 The body of an unidentified man was pulled yesterday from a trench outside of the Guyana Defence Force (GDF) Base Camp Ayanganna along Carifesta Avenue, in Georgetown.
The discovery was made around 6 am by a passerby, who noticed the partially submerged body in the trench separating the army compound from Carifesta Avenue.
At the time, the body of the man, who was of African descent and appeared to have been in his late 30s, was facing upwards. The body was only clad in a pair of black jeans. A search revealed $140 in one of his pockets.
An investigation has been launched and the police are awaiting an autopsy to determine the cause of the man's death.
The body was taken to the Lyken Funeral Parlour.
Around the Web