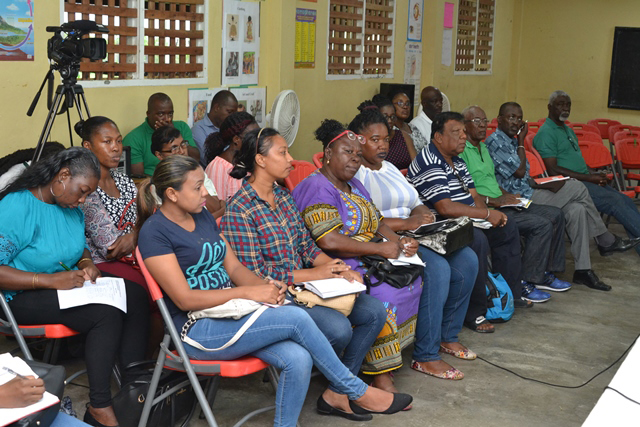 There will be no more Interim Management Commit-tees (IMCs) and no handpicking of councillors by government for Local Democratic Organs (LDOs).
The Department of Public Information said that this was stated  by Minister of Communities, Ronald Bulkan, on Saturday, during a Local Democratic Organ Consultative Committee meeting in Region Five, Mahaica-Berbice.
Bulkan said the coalition government is committed to changing the political culture from one of centralised governance where "the winner takes all" to one of empowering democratically elected people with the right to make their own decisions.
Under the previous PPP/C government which did not hold local government elections between 1994 and 2015, many interim management committees were established. In most cases, the then ministry of local government decided who would sit on the councils. This practice had been condemned as undermining local government. In his address, DPI said that  Bulkan quoted from Article 12 of the Constitution, which states that a Local Government comprising freely elected representatives of the people is an integral part of the democratic organisation of the state.
DPI said that the Chairman of the PPP/Civic controlled Region Five, his Vice Chairman and other PPP/C councillors were noticeably absent from the event.
DPI said that Bulkan held a similar consultation in Region Three, Essequibo Islands – West Demerara, on Wednesday, April 5. The meeting was intended as an interactive session with both regional officials and members of the NDCs and was also boycotted by most of the PPP/C councillors. Only three were in attendance.
Around the Web