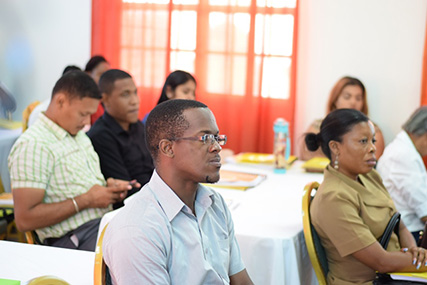 Thirty-five Mental Health Practitioners will undergo training to become drug prevention specialists and drug treatment service providers, according to the Department of Public Information (DPI).
The Prevention and Treatment Evaluation Systems for the Training and Certification Programme (PROCCER) for the Caribbean seeks to boost the quality of treatment services for those with addiction problems.  It will last for 19 days.
The Ministry of Public Health in collaboration with the Organisation of American States (OAS), the Inter-American Drug Abuse Control Commission (CICAD) and the University of the West Indies are working together on this project.
Jean Ricot Dormeus, Representative of the OAS Secretariat in Guyana, said that this training is the first step in finding a solution to address the high dependency of many drug addicts here.
"Soft approaches such as prevention and treatment feature in our quiver at the same time we keep studying and exploring options conducive to an effective control of the drug influence…", Dormeus said
Around the Web