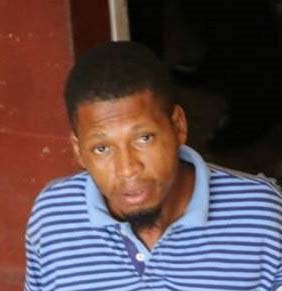 The Preliminary Inquiry (PI) into the murder charge against Sylvester Vanderhyden, who is accused of murdering a woman during a robbery on the Agricola Public Road in 2008, continued yesterday.
The charge against Vanderhyden, of 3974, Block 'A' Tuschen, East Bank Essequibo, states that on November 6th, 2008, at Agricola, East Bank Demerara, he murdered Melissa Payne.
At the time of the crime, Vanderhyden would have been 15-years-old.
When the PI continued before Magistrate Leron Daly yesterday, Corporal 18256 Herbert, who is attached to the Criminal Investigation Department at the East La Penitence Police Station testified.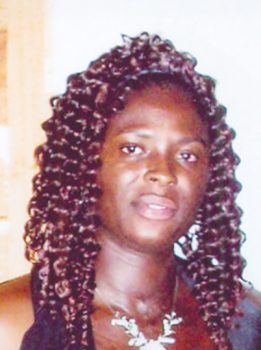 He was later subjected to cross-examination by attorney George Thomas, who represents the accused.
The matter was then adjourned until April 24th.
Payne, 27, of Lot 56 Den Amstel, West Coast Demerara, and her common-law husband John Fraser, also known as David Fraser, were proceeding to Georgetown when they were forced to stop because the truck they were travelling in encountered a mechanical problem.
Within minutes, gunmen, who were standing in an old shop across the road, approached and menaced them.
One approached Fraser and another went to Payne, while a third acted as a lookout. Fraser managed to run into oncoming traffic but Payne was unlucky as a gun had already been pressed against her side and she was commanded to hand over the handbag she was clutching.
From all accounts, the woman attempted to escape and was shot in the process, while the men fled through a nearby alleyway with her bag, which contained more than $100,000, as well as the two gold chains she had been wearing.
Payne, who sustained a single gunshot wound under her right armpit, was subsequently pronounced dead on arrival at the Georgetown Hospital.
In January, another accused in the crime, Jermaine Savory, was sentenced to 15 years in jail for the murder after he was found guilty by a jury.
Around the Web