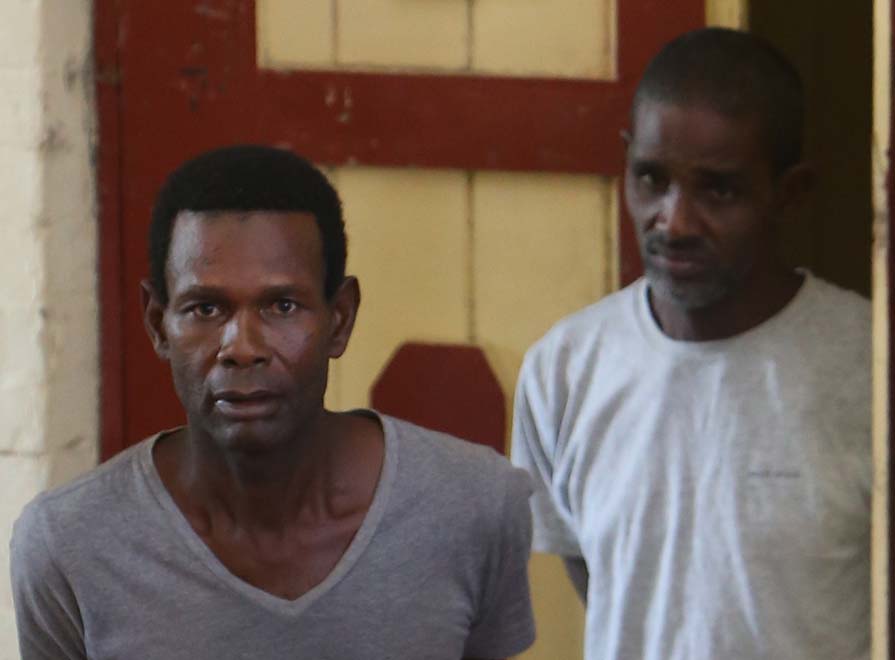 Filbert Cush, 49, and Gary Dan, 48, who admitted to stealing from a city shop owner, were yesterday ordered to perform community service and fined, respectively.
Cush and Dan were brought before Chief Magistrate Ann McLennan, who read them a charge that on April 5th, at D'Urban Street, Werk-en-Rust, they stole a bottle of body lotion, a bottle of body wash shampoo and two watch sets, all having a total value of $10,000. The stolen articles were the property of Patricia Hodge.
Both Cush and Dan pleaded "guilty with explanation" to the crime.
Before they were granted the opportunity to explain themselves, Police Prosecutor Gordon Mansfield told the court that on the day in question, Hodge, who is a shop owner, was approached by the two men, who asked if she sold malaria tablets. Before the complainant could answer, the prosecutor continued, Dan began to abuse her verbally and while that was being done, Cush picked up the items mentioned in the charge from a glass case and they both left the store. Hodge raised an alarm and the two men were later apprehended on Hadfield Street and handed over to the police.
According to the prosecutor, the body lotion and the body wash shampoo were found on the defendants.
Cush, when granted the opportunity, told the court that he didn't mean to do the crime and he begged for mercy. He stated that he was willing to clean the courtyard if needed and would never steal from anyone again.
Meanwhile, Dan also begged for lenience and stated that he did not know what went into their head to do what they did. He told the court that at the store he did ask for malaria tablets because he was vomiting and experiencing a cold sweat.
Having heard from both men, the court fined Dan, who was unable to provide a proper home address, $25,000 or a default sentence of four weeks in jail, and ordered Cush to complete four weeks of community service or a default sentence of four weeks in jail.
Around the Web