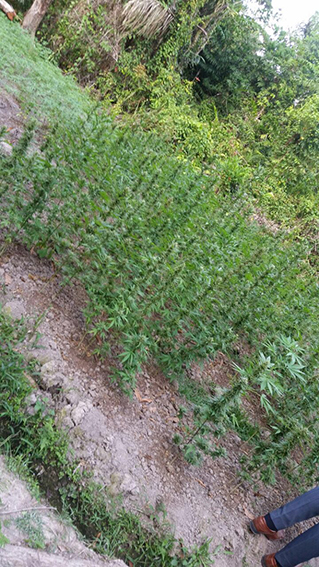 A Bagotville Squatting Area, West Bank Demerara mother was yesterday arrested over a marijuana farm.
Police said that at around 1.30 pm, a party of police acting on information went to the location and discovered a farm with beds measuring about 40 feet in width by 60 feet in length. The farm at the time was unattended.
The police said that they discovered approximately 1500 plants suspected to be marijuana.
Subsequent to the discovery, the plants were all ripped out and taken to the La Grange Police Station.
Around the Web