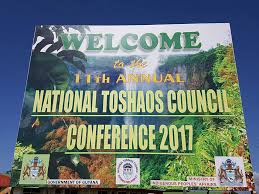 The National Toshaos Council (NTC) today said it was "deeply dismayed and disappointed at the vile and visceral attack attributed to the Ministry of Indigenous Peoples' Affairs" on its executive and its Vice Chair, Lenox Shuman.
The NTC said it rejects, outright, the many falsehoods published.
The NTC said "It is beyond shocking that such a statement would emanate from the Ministry that purports to represent the First Peoples of Guyana.  The NTC is uncertain if this is actually the true position of the Ministry or if it is that of a rogue officer/s with axes to grind with the NTC and more specifically the Vice Chairman.
"There seem to have been a complete breach of protocol by officers working at the Ministry of Indigenous Peoples' Affairs who seem to have two very distinct intentions, firstly to discredit the NTC, and secondly to open the Ministers to mass public attacks.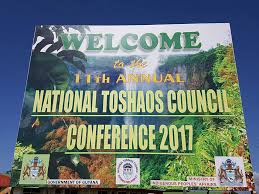 "The targeted nature of the attacks on Toshao Lenox Shuman, is not new and has become sort of an obsession that some of the Staff of the Ministry, inclusive of one working out of Ministry of the Presidency seem to have with Vice Chair of the NTC.
"No financial irregularities:
"Toshao Shuman was investigated in 2017 and there was "NO" evidence of wrongdoing found. That team was led by Mr David James, Legal Advisor to the Minister of Indigenous Peoples Affairs, and also comprised NTC Chairman, Toshao Joel Fredericks, and Mr Rickford Profit from RDC Region 4 as required by law.
The NTC added that a statement by the Department of Public Information which reported the ministry statement is "clearly bent on misleading the public in their statements to the extent of the finances of the NTC where the law states: `43. (3) The National Toshaos Council shall: (c) publish an annual report of its activities and annual accounts and provide a copy to the Minister and each Village.' This provision has consistently and continuously been satisfied as such a report is presented at the National Toshaos Conference every year and will once again be presented at the next NTC Conference of 2018".
The NTC said it enjoys a very healthy and collaborative relationship with both, Vice President and Minister of Indigenous Peoples Affairs, Sydney Allicock, and Minister within the Ministry of Indigenous Peoples' Affairs, Valerie Garrido-Lowe who also enjoy the respect and support of the NTC.
The NTC said that it is still awaiting a meeting that President David Granger had committed to having with the NTC before mid-March to address the issues, but has not yet occurred.
The Executive of the NTC meets April 16-18, 2018 at which point these and other issues will be further discussed, it said.
Around the Web