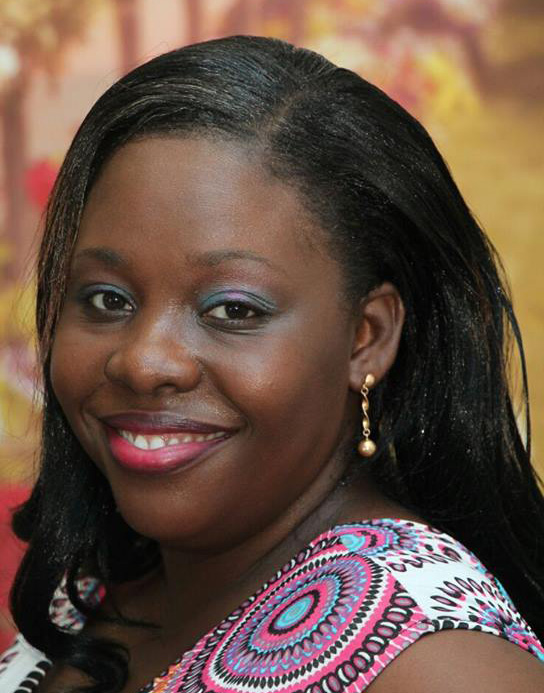 Following an allegation against a sponsor, Linden Mayor Waneka Arrindell yesterday announced that the Miss Linden Pageant, a major feature of the Linden Town Day celebrations, has been called off.
"This does not mean that we are abandoning our delegates, who will be part of a procession with heads held high," Mayor Arrindell said yesterday in a prepared statement, which she read at a press briefing convened in Linden. She noted that each delegate would receive a crown for her outstanding resilience.
She also stated that the Linden Mayor & Town Council (LM&TC) is working with law enforcement to ensure that "no stone is left unturned as we seek answers, and all persons found culpable will be brought to justice, regardless of place or position." She added that as mayor she remains resolute that such actions will not be condoned by the LM&TC.
According to Arrindell, she became aware of the allegation when she took up office on April 1st and she was "shocked, saddened and horrified" by same and immediately the council got involved and a preliminary investigation was done.
As it relates to the contestants, Arrindell said that they have all changed their platforms to reflect the social issues that are affecting women and have pledged to speak on these and their reasons for being part of the movement "of thousands of Lindeners who refuse to be cowed by any adversity!"
A call was also made to all stakeholders in the community to participate in a 'Speak Out, Speak Up' march, which is to be led by the contestants on April 21st.
Additionally, Arrindell said the LM&TC has already taken corrective steps by "imposing stringent guidelines for fund-raising and asking families and friends to be more involved in supporting contestants through every stage of future events." A call was also made to corporate Guyana to partner with the council and help to promote responsible behaviour in pageant sponsorship.
"As Mayor of Linden, a mother and daughter, I take this personally and I will not ask these courageous young women to cower and disappear from facing the harsh reality of this incident. All Lindeners should be proud of the fact that nothing, absolutely nothing, will deter these strong women from accomplishing their goals," Arrindell declared in her statement.
This latest development is in line with advice to the council by former mayor Carwyn Holland, who had recommended that the pageant be cancelled in light of the recent allegation.
Holland, who was still in office when the alleged incident occurred but said he only learnt of it in recent days, had suggested that that the contestants be crowned municipal ambassadors and serve as role models.
The police earlier this week said that an investigation was launched into the allegation and that a report would be sent to the office of the Director of Public Prosecutions for advice.
At the start of the week, the LM&TC said that it was "deeply concerned and regrets the occurrence of such incident tarnishing the image and integrity of pageantry and the municipality."  It denied playing any part in the covering up of the allegation.
And because one of its members has been identified as being party to the alleged incident, the Alliance For Change in a statement said that it has since informed its member that it will launch an investigation into the matter and "act accordingly with the findings."
Around the Web