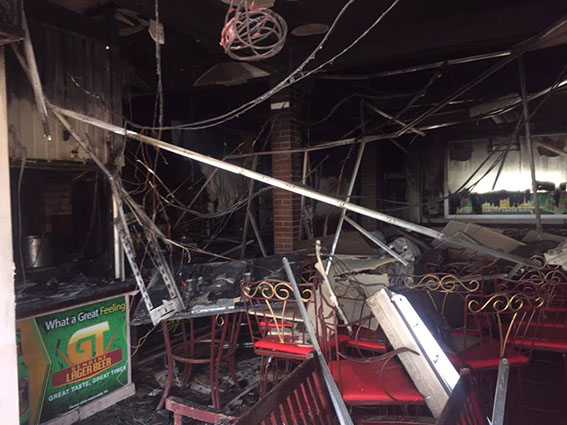 A fire, suspected to be an act of arson, gutted the White Castle Fish Shop at John and Hadfield Streets, Werk-en-Rust, Georgetown, early yesterday morning, leaving the proprietor counting millions of dollars in losses, and his common-law wife in custody as the prime suspect.
Sunday Stabroek was reliably informed that the fire started around 2.30 am and a swift response by members of the Guyana Fire Service prevented the flames from spreading through the entire building.
Fire Chief Marlon Gentle told this newspaper that an investigation had been launched and that his ranks had returned to the scene yesterday afternoon to investigate the cause of the fire.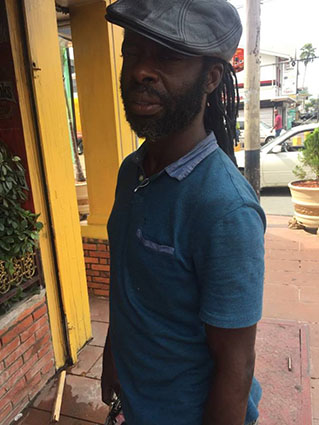 When Sunday Stabroek visited the location yesterday, several persons, including the proprietor, Jermaine Langevine were gathered under a tent in front the building.
Langevine said that the fire was allegedly set by his live-in partner as a result of domestic problems which they have been experiencing.
The couple, who have been living together for two years, share a child together.
He said when the fire was started, the business had just closed. "…I don't know, she come and she can't find me and she send one of the staff to buy gasoline and when they refuse to do it, she went and buy it she self, came back, went in the office and the staff then smell the gasoline and after that was a loud sound, the fire started," Langevine alleged.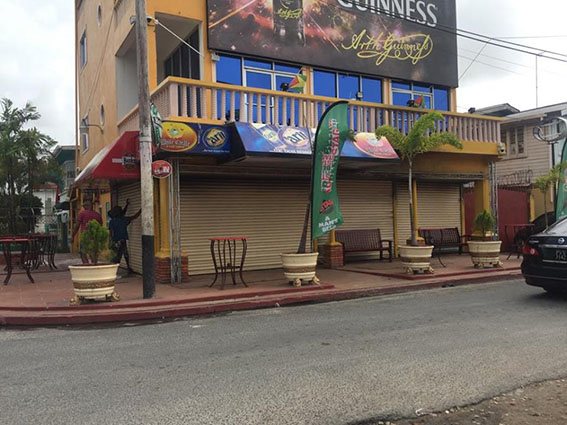 Langevine said it is suspected that the woman poured the gasoline in the lower flat of the building, which houses the business, and then started the fire in the office. "Everything inside is burnt," the visibly distressed man noted.
He said the police were in the neighbourhood at the time and it was they who summoned the Guyana Fire Service, which quickly arrived at the scene and managed to put out the flames.
The woman was apprehended and is said to be in custody assisting with investigations.
Langevine estimated his losses to be some $18 million, while relating that among the items destroyed were the freezers, furniture, music set, televisions and fryers.
He added that he is currently trying to seek permission from the Mayor and City Council (M&CC) so that he can open his bar in the nearby Hadfield Street avenue, until he can raise funds to repair the building. "…Just 'til I can raise back some money so that I can fix up the place," he said.
According to Langevine, it is the second time the woman has set the business on fire. He noted that a fire was also set last year. (Sharda Bacchus)
Around the Web