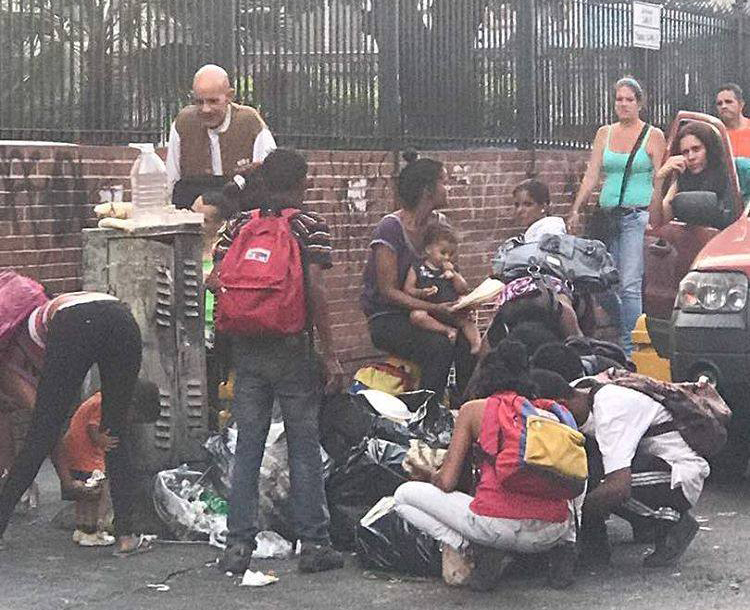 A Venezuelan national who came to Guyana almost one year ago as she fled the country's economic and social decline is on a desperate humanitarian mission to help others who have sought refuge here.
Winifred Sanchez told Stabroek News in an interview that the country's economic situation has deteriorated rapidly and she is pleading with the Government of Guyana to allow the people to stay and work temporarily.
She told this newspaper through her friend and interpreter, Sabrina Henry that she is aware that Guyana is not a rich country and stressed that they do not want to remain as refugees here.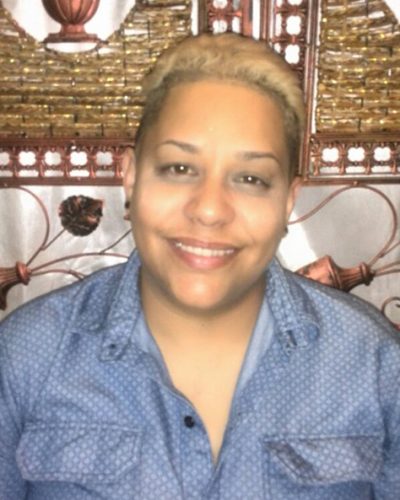 She said they would be willing to return home once the political situation improves hopefully with the upcoming presidential elections, slated for the end of this month.
Henry, 34, migrated to Venezuela with her Guyanese family at the age of five. She underwent hairdresser training and started working since she was 15. A few years later she established a hairdressing salon business.
An emotional Henry told this newspaper: "Sometimes I wonder how somebody's dreams can be destroyed just like that. It is hard to know that I worked so hard and now I have to start back from scratch."
She recalled that her love for hairdressing started as a child and since then she always dreamt of having her own business.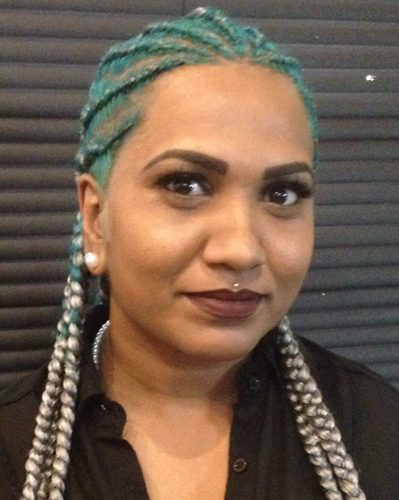 Her family was among thousands of Guyanese who journeyed to Venezuela in the 80s "during the Burnham days" to achieve their dreams of a better life.
Within a short time, many of them were successful in their jobs and businesses and were able to own well-furnished homes and vehicles. But in recent years, their comfortable lives have been upturned and many were forced to return here, leaving almost everything behind.
This was after Nicolas Maduro took over as president in 2013 following former President Hugo Chavez's death, and with the falling world oil prices and poor governance, the country's economy took a serious dive.
Residents have become frustrated as prices started skyrocketing and with the scarcity of food, fuel and cash along with the collapse of the health care, education and transport systems.
Sanchez said since she came to Guyana, US$1 has moved from Bs 4250 to Bs 350,000. Some people earn a salary of just US$4 and cannot afford basic necessities.
Disheartened
She is disheartened that in spite of all the sufferings of the people, the political leaders are not accepting that there is a crisis and are not allowing aid to enter the country.
According to her: "The whole world wants to help Venezuela; other countries are sending containers with food and medicines [among other items], but the government is sending them back."
She said the entire nation has lost confidence in the government and even in the opposition, which they see as being "corrupt. Everyone is hoping that the government would fall so we can accept the help."
Humanitarian organisation
Sanchez decided to take actions to change the situation and about four months ago she came up with the idea of forming a humanitarian organisation.
She said she decided to consult with the head of the Guyana Human Rights Association (GHRA), Mike Mc Cormack and highlighted the plight in her country and reasons for them traveling here.
She is grateful for the help of Mc Cormack, who she said has organised meetings for her and Henry with the Amerindian People's Association, Anglican Diocese of Guyana, the Guyana Islamic Trust, Policy Forum of Guyana and Red Thread.
Sanchez emphasized that desperation has forced many to leave Venezuela because they were on the brink of starvation. "How can we see people starving and not do anything about it?" she questioned.
Many people who have remained in Venezuela are also suffering the same fate. They are desperate to get out but they cannot afford the high cost.
Some have even been eating out of garbage bins. "They wait until the restaurants empty the garbage and they rush to eat from it," Henry said.
Those who are lucky to retain jobs can still not afford to purchase basic food items, medicine and transportation.
According to Sanchez, people would walk for 15 to 20 miles daily to get to work and can only afford one meal per day.
Sanchez has secured a job in Georgetown as a barber and sends money home to help her family. Henry also works at the same place as a hairdresser and she too has been providing help for her family.
Sanchez said sadly that many cancer patients are dying because of a lack of treatment while others have taken to the streets to protest their situation and have been pleading for a chance to live. She showed this newspaper the photo of a child who was also a part of the protest and who died subsequently.
There are also patients suffering from mosquito-borne diseases, including malaria and said there are no drugs to treat them or preventative vaccines available.
From 2014, newborn babies have been unable to get their BCG vaccines while over the past year, 60 to 70 children have died.
Sanchez said she can only imagine how the people are coping especially when they are sick and said her mother suffers from hypertension and cannot afford the Bs 6.5 M monthly that is required for her medication.
Women are suffering from many health issues, which cannot be diagnosed because they cannot afford the ultrasounds they need.
She has also received photos and videos from relatives, showing empty supermarket and pharmacy shelves, residents overturning and looting a food truck and of rundown cities. She would be using them to produce a documentary that would present a true picture of the crisis.
In hiding
In the meantime, she cannot bear to see the people who have come here suffer; they have no jobs, no proper food and are constantly in hiding.
From January this year over 70 Venezuelans have been charged for being illegally in the country and have been ordered to be sent back.
In addition, many are being sent back from Charity, Essequibo where they travel from via boats. This includes a 14-year-old boy who was denied entry in December although his mother is a Guyanese.
Sanchez is disturbed that not only are the Venezuelans being harassed. She told SN that one night the police visited the home of a Guyanese family and demanded to know the whereabouts of "the children who speak Spanish here."
They also asked to see the children's documents, which were still in Spanish. Their Guyanese parents explained that they recently got here and the police threatened to return and check again to ensure the documents are rectified.
The cost to travel to Guyana is US$100, the equivalent of Bs 350,000 bolivars. The boats can bring people both legally and illegally. If they were to go with the legal option, they would have to acquire a passport at a cost of US$2500. That is far beyond their reach.
She said many Venezuelans came through Guyanese contacts, while others do not know anyone here and can hardly speak English.
Another woman, Carolina Rivero, 32, has been here for the past three months and was able to find a job at a food shop. But she had to quit because she was forced to work long hours and was grossly underpaid.
Rivero who worked as an administrator at a tourism company in Venezuela, said she came here and "is nothing now." She would walk the streets in vain almost every day looking for another job.
Although she does not have a stable place to stay, she said being here is much better than being in Venezuela, where people are starving and some would rob you for anything you have.
Sanchez who also operated a phone repair and taxi business said she was robbed many times.
She also dispelled rumours that the people are coming here because of Venezuela claiming Essequibo. She said: "If you ask the people about Essequibo, they would ask you 'where is the food'?" They don't care about Essequibo. What would the president do with Essequibo…?
Shattered
Another Guyanese woman who migrated to Venezuela after completing high school in 1989 to escape the harsh economic conditions here is also heart-broken that she achieved her dreams and sadly watched them shattered.
Despite the language being a hindrance in the beginning, Pauline Singh rose from the position of a babysitter to a part-time English teacher and then to a bilingual administrative assistant for an American company.
But unlike the other Guyanese who were forced to return to Guyana, Singh had the opportunity to move to the United States of America, having been married to a citizen of that country in 1989.
She chose to live in Venezuela so her husband, who had a job with her company and had to travel often to the US, decided to find another job and relocate there.
Enjoying a comfortable life, she never realized that one day she would be lining up for food for almost three days and many times was still unable to get basic items.
When it became unbearable, she started "buying food at black market prices for about 20 times the cost."
The crime situation had also forced her to stop driving her car to work because women alone in vehicles were easy targets.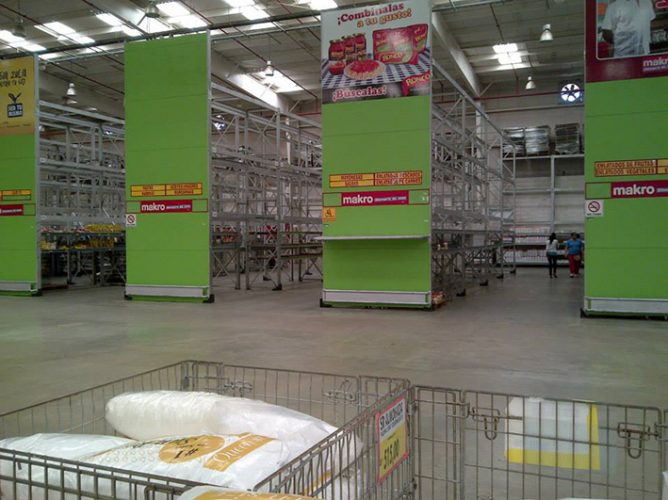 Singh spoke of instances where bandits on motorbikes would "pull up next to a vehicle and tap on the window with a gun and tell the driver to pull over…"
This would be done in the presence of lots of other people passing by in their vehicles but they can do nothing but look on helplessly.
The bandits would snatch valuable items including purses and jewellery. Sometimes they will take the vehicle and shoot the driver or owner.
"If the person is lucky, they leave them on the side of the road until somebody assists them. Often times they would ask for ransom in exchange for the vehicle."
"Most of the thieves have connections with either the Government directly or with the police, so it is useless to file a complaint at the police station," Singh told this newspaper via email.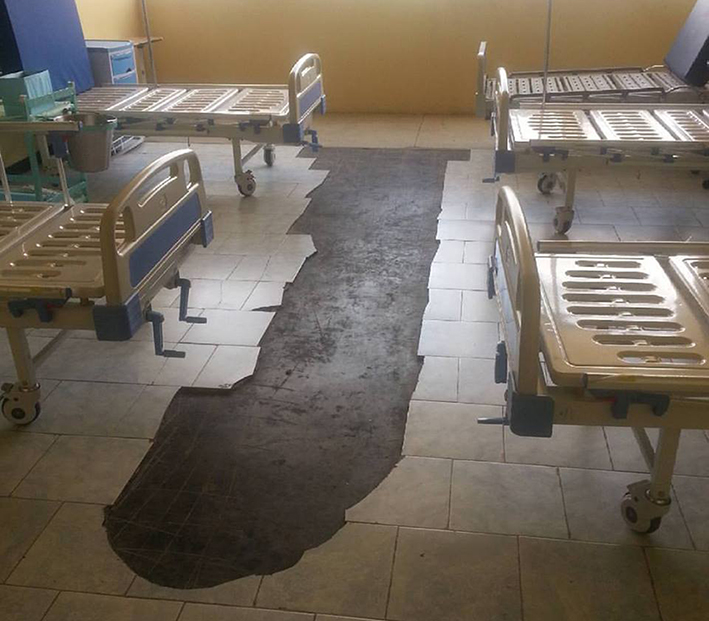 She said the country deteriorated further with the "Government trying to implement socialism and started controlling first the exchange currency" and then the food market.
She pointed out that: "Every time I needed to do a foreign transaction such as purchasing something, or sending money for my family in Guyana, there was a bureaucratic system in place where I had to fill out a form and supply documents to the government for approval."
Refugee agency
Venezuelans in much larger numbers have also been seeking shelter in other countries including Colombia, Peru and Trinidad.
At the moment, the United Nations Human Rights Council (UNHRC) has been giving assurances to the people that they would not be deported.
In a document by the UNHRC titled, Guidance Notes on the Outflow of Venezuelans, it called on "States receiving and/or already hosting Venezuelans to allow them access to their territory, and to continue to adopt appropriate and pragmatic protection-oriented responses, building on existing good practices in the region." The document said too that the: "UNHCR is ready to work with States to devise appropriate international protection arrangements in line with national and regional standards, in particular the 1951 Convention relating to the Status of Refugees and the Cartagena Declaration… Such arrangements are guided by the principle that providing international protection is a humanitarian and non-political act. Providing international protection is consistent with the spirit of international solidarity, of which countries in the Americas region, including the Bolivarian Republic of Venezuela, have a long history."
Around the Web