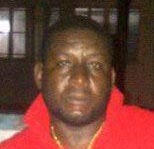 The Court of Appeal yesterday upheld a High Court ruling that former policeman Lloyd Lyte had not been wrongfully dismissed by the Guyana Police Force, which sacked him after he absented himself from duty without leave.
Lyte's attorney has since said that he will be appealing the ruling at the Caribbean Court of Justice (CCJ).
In a unanimous decision by acting Chancellor Yonette Cummings-Edwards and Justices of Appeal Arif Bulkan and Rafiq Khan, the court noted that the appellant failed to follow the procedures stipulated by both the Police Act and Police Standing Orders before proceeding on leave.
Conceding that his client should have formally communicated to his superior and applied for leave, attorney Patrice Henry said that at the time Lyte took ill, he was the most senior rank of the Ituni Police Station, which he had been manning back in 2010.
As a result, counsel said his client informed a junior rank that he was not well and as a result would be travelling home to Sparendaam on the East Coast of Demerara. He called Lyte's actions a "common practice" among officers.
He said, however, that the appellant had secured a medical certificate from a Medex in Ituni, Region 10 granting him seven days of sick leave, which commenced on July 19th, 2010 and expired on July 25th, 2010.
In a letter, dated September 6th, 2010, Lyte was informed by the Commissioner of Police that he was deemed as having illegally withdrawn without lawful excuse and was therefore dismissed.
State counsel Judy Stuart-Adonis, for the Attorney General who was listed as respondent, argued that the dismissal was sound and lawful as Lyte failed to obtain permission before proceeding on leave.
She was adamant, too, that he had been absent from duty without any lawful excuse.
Henry sought to argue that his client had applied for leave and had been granted such. Stuart-Adonis was, however, quick to point out that he flouted the procedures required when applying for leave and could therefore not be considered as having been properly granted leave.
She said that even if the seven days granted by the Medex were to be viewed as leave properly applied for, the appellant continued to be away from work even after the expiration of that period.
To this, rebuttal, Henry said that his client was absent from work thereafter because he was still ill. He said too that he had subsequently communicated to his Divisional Superior that he was unwell.
Referencing the case file, however, Stuart-Adonis noted that the Divisional officer himself had said that the appellant had only "casually," mentioned to him that he was unwell, but failed thereafter to properly and formally do what was required of him to secure leave.
The state counsel noted that the implications of not making the proper application for leave would mean, as happened in this case, that the officer did not do a proper handover of duties to his successor.
She said that not only was this in contravention of the standing orders but it was also "irresponsible" on Lyte's part, since he held a key position as officer in-charge of Ituni. She said he held the keys to the arms and ammunition room and for several important documents and other files.
She said that his actions to just absent himself without leave meant that these items would not have been properly handed over to the person who would had to have taken over duty from him.
Stuart-Adonis vehemently argued that Lyte gave no lawful excuse to his divisional superior for his absence. She said a medical certificate is not tantamount to lawful excuse in the police force, especially when there has to be a proper hand over of duties, given the holding of such a key position at any police station.
Refuting Henry's contention that it was normal practice in the police force for officers to indicate to junior ranks that they would be away from work for whatever reason if superiors are not around, Stuart-Adonis argued that this could not be in keeping with the spirit of the standing orders.
She said that this would "open the flood gates" and would indicate that seniors could report on such matters to their subordinate officers. The court concurred with counsel on this view.
Referencing order 8(1) of the Police Standing Orders, Stuart-Adonis noted that "officers will not leave their Divisions, Sub-Divisions or Branches when being transferred or proceeding on leave, without formally and personally giving over their charge to their successor."
Meanwhile, she noted that Standing Order 20(5) states, "…ranks will report sick to the Inspector or subordinate officer in charge of the station where arrangements will be made for them to see the nearest government medical officer."
The section continues, "If, however, it becomes necessary for a rank to see a private medical practitioner and is recommended leave, then such leave must be confirmed by the government medical officer of the district."
After hearing arguments from both sides, the court affirmed the original ruling of former acting Chief Justice Ian Chang that the appellant had not been wrongfully dismissed.
Delivering the ruling, Justice Bulkan emphasised that the court had found that the appellant did not properly obtain permission from his superior nor was there any lawful excuse for why he was absent.
This the judge described as being "mischievous."
The court made no orders as to cost as each side indicated that they will bear same on their own.
Justice Chang had dismissed Lyte's application for exemplary and aggravated damages after ruling that he had not obtained permission to stay away from work, and that his dismissal was therefore lawful.
The court had observed that while a medical certificate was secured, it covered only part of the period for which Lyte had been absent from duty.
Henry has said that he will be appealing the matter to the CCJ.
On September 28th of last year, Lyte was committed to stand trial for the attempted murder of a man who was shot in November, 2016.
The allegation against him, is that on November 27th, 2016, at East Ruimveldt, with the intent to commit murder, he discharged a loaded firearm at Martin Atwell. He had been granted his release on $150,000 bail as he awaits trial at the next practicable sitting of the Demerara Assizes.
Around the Web