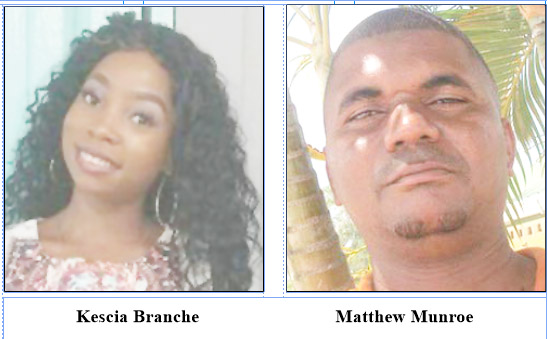 The preliminary trial of Matthew Munroe, the man accused of the murder of teacher Kescia Branche, is set to commence on April 27th.
The prosecution yesterday served some statements on the defence, when the case was called in Georgetown.
The prosecutor informed the court that there was a problem with copying all of the statements, so they were not able to serve all of them.
At the previous hearing, Munroe's attorney, Nigel Hughes, had requested that the prosecution disclose all statements and evidence on yesterday's date and that the preliminary inquiry into the charge should begin even if this were not done because they have been waiting for a long time.
However, the inquiry did not begin yesterday.
Magistrate Judy Latchman, however, adjourned the matter until April 27th for further disclosure and the commencement of the preliminary inquiry.
Munroe, 47, of Lot 1092, 16th Avenue, Diamond, East Bank Demerara, has been charged with murdering Branche on November 7th, 2017, at Georgetown.
Branche, 22, a mother of one and a teacher at Richard Ishmael Secondary School, was found on November 5th along Cemetery Road sometime around 5 am. She succumbed to her injuries on November 7th in the Intensive Care Unit of the Georgetown Public Hospital.
Around the Web