The Carnegie School of Home Economics (CSHE) on Tuesday launched its Nutrition for Dietary Assistant Programme, a diploma course that will explore subjects such as sanitary standards in food handling, and the enforcement of dietary food regulations.
The programme's launch is as a result of the school's aim to provide "better nutrition education", a release from the Department of Public Information (DPI) stated, noting that CSHE is seeking to place more emphasis on improving the quality of life of the citizenry.
Described as being a "comprehensive dietary nutrition course", the two-year programme will see its next batch of students beginning their training in September 2019, according to the statement.
The launching ceremony, held at the school's High Street location, was attended by Junior Minister of Health Dr Karen Cummings, who noted that half of the top ten causes of death in Guyana, are categorized as non-communicable diseases, which can partly be prevented by adopting a proper nutritional diet.
The Minister stated that Carnegie, having recognized that there is a lack of trained dietary and nutritional professionals locally, introduced the programme as a means of filling a crucial gap.  She further noted that once the course is completed, the new Dietary Assistants will go on to work with registered Dieticians to plan, prepare and serve meals to patients with specific dietary and nutritional needs.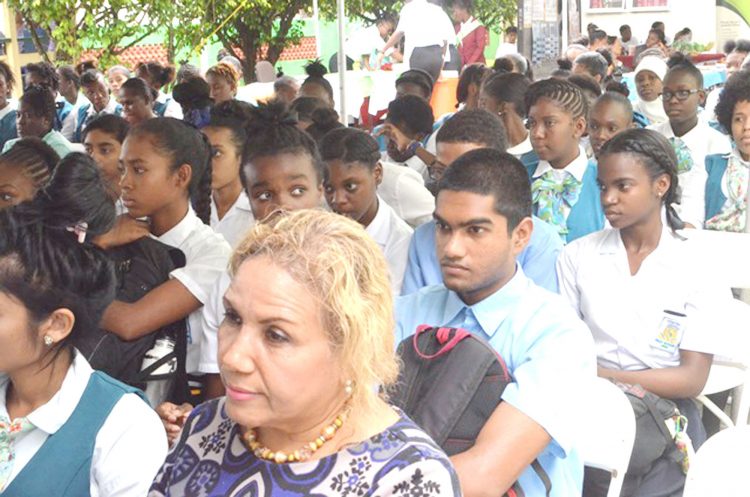 The release noted that Penelope Harris, outgoing Principal of CSHE, expressed hope that the programme will be added to curricula across institutions in Guyana. Harris, in her remarks, emphasized the need for ensuring that once students leave Carnegie, they are competent in their food preparation skills, and are so equipped that they will be able to have a "clear and seamless" integration into tertiary-level institutions, including the University of Guyana.
Around the Web