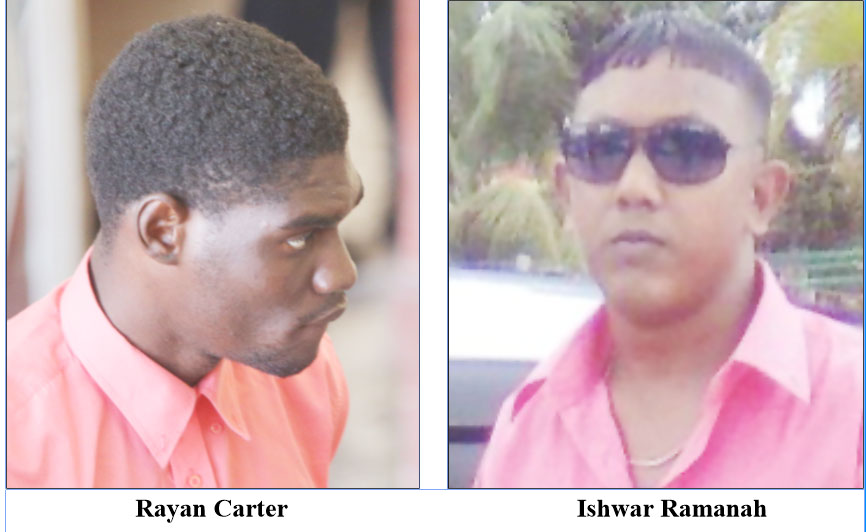 A case was yesterday made out against Rayan Carter, who is charged with the death of Ishwar Ramanah, the Kaneville machine operator who was fatally shot during a robbery at his home in December, 2017.
The charge against Carter, of 575 Diamond Housing Scheme, East Bank Demerara, is that he, during the furtherance of a robbery, murdered Ramanah on January 13th, 2018, at Kaneville.
The date noted in the charge is actually the date that Ramanah would have succumbed to the gunshot injury he sustained in the robbery a month prior.
When the Preliminary Inquiry continued yesterday before Magistrate Judy Latchman, Carter heard that a prima facie case had been made out against him for the crime. Carter was then asked if he wished to call a witness or witnesses in the matter, to which he responded that he wanted to call two witnesses.
Subsequently, Magistrate Latchman granted the accused the opportunity to do so and adjourned the matter to April 23rd.
Ramanah, called 'Jack,' who resided at 624 Macaw Drive, Kaneville, East Bank Demerara, was shot in the abdomen during the robbery, which occurred around 12:10 am on December 13th, 2017.
The attack was reportedly carried out by two gunmen, who invaded his home and robbed him of a $40,000 gold chain.
Afterward, Ramanah was rushed to the East Bank Demerara Regional Hospital, where he was treated before being transferred to the Georgetown Public Hospital.
He underwent surgery and had been admitted as a patient of the Intensive Care Unit of the GPH, where he eventually succumbed.
Around the Web