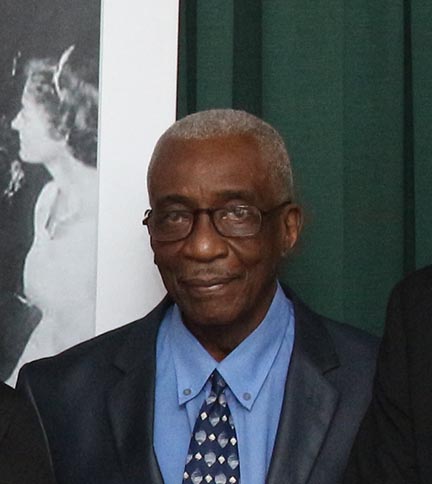 The opposition PPP yesterday said that the PNCR's call for a house-to-house registration exercise to produce a new voters' list "reeks of desperation" and could derail local government elections set for later this year and even the 2020 general elections.
"House-to-house registration is a meticulous process that necessitates a protracted time period for its completion and accuracy. Therefore having realised that its support is diminishing, this desperate call for a new house-to-house registration by the PNC[R] three years hence, can only be seen as a deliberate attempt to postpone or even derail Local Government Elections [LGE] scheduled for later this year and General and Regional Elections constitutionally due in 2020. The PPP urges all Guyanese not to be misled by a now worried and desperate PNC[R] through its usual diversionary tactics," the party said in a statement last evening.
The statement came one day after the PNCR called for a new house-to-house registration process in response to the PPP's recent concerns over the list.
In addition to the PNCR, the Alliance for Change (AFC), the second biggest party in the governing APNU+AFC coalition, is also in favour of a house-to-house registration.
Yesterday, the Guyana Elections Commission (Gecom) Chairman, Retired Justice James Patterson, said that while the idea has been internally discussed, no decision has been made.
"Gecom has not come to any fixed decision yet about that. We do have it [as an option]. When that is to be invoked, everybody will know about that," Patterson told Stabroek News, when contacted.
"I as an individual can only officially represent the opinion of the commission as a whole, not mine. So when the commission decides that there will be house-to-house registration, you will then know," he added.
In June of 2016, when it announced another cycle of registration, Gecom had signalled that a new national house-to-house registration exercise could have been run off in 2017.
"A brand new and due House-to-House Registration will follow, probably as early as next year, as it has been a part of our mode of operations-not because we were pushed by any political party," Gecom had said.
But since then, it has continued with the continuous registration and claims and objections processes. Another is set to begin next month.
The last countrywide house-to-house registration exercise was conducted in 2008.
The PNCR on Thursday called for house-to-house registration, saying that it would clean up the country's voters list.  "Let us truly sanitise the list of electors by having 'house to house' registration, hence all those who are alive will be on the list," a statement from the party read.
PNCR General Secretary and Chief Scrutineer for the governing coalition Amna Ally repeated much of the statement to this newspaper, saying that her party will ensure that if there is house-to-house registration, it will be a transparent process.
Her party believes that the transparent process would help to assure all parties that the list is in no way compromised and the names of dead persons are off.
"That is my position. It is now for Gecom to work it out. I don't know what they have, what they need, what they want and so on, so they will have to determine. I can only give you the broader picture and that is what I would like to have," she said.
"We would not allow errors in our time. I am saying that it will be a transparent process and it is having the people registered so that those who are alive and resident in Guyana are reflected on the electors' roll. When it is going to be ready it is not a question for me…," she added.
AFC Leader Raphael Trotman said that the matter has not been discussed formally with the party but noted that he knows that it will be supported by all given the claims that the PPP has been making about the upcoming registration process.
Spurious
"The matter hasn't been formally raised with the AFC but given rising concerns about fake ID cards and to avoid spurious allegations of interference being made by the PPP, we will support the call for fresh house-to-house registration," Trotman said.
"Every attempt is being made to impugn the validity of the 2015 and upcoming elections. So to ensure that the results are credible again, we are prepared to go that route to ensure democracy," he added.
The PPP, in its statement yesterday, said that it wished to remind that after the 2015 General and Regional Elections, it called not only for a new house-to-house registration but for electronic voting utilising enhanced biometrics with a paper-ballot trail which could be audited.
"Having ignored our calls, the PNC[R], having completed almost three years in government, is now making calls for a new house-to-house registration. After the completion of two cycles of continuous registration and two periods of claims and objections, the PNC[R] has discovered the harsh reality that its supporters are not heeding their calls to register," the party said.
Sources within the PPP also told this newspaper that the party does not want a house-to-house registration process at this time because it feels that errors in data input can see a long delay and postpone the holding of local government elections.
What the PPP wants, one official of the party said, is to have the continuous registration coupled with getting the General Register Office to state who on the list are dead and to have those names taken off.
Earlier this week, the party sent out a statement where it said that unregistered persons have shown up on the voters' list.
"The PPP conducted a review of this particular list and to our surprise, we discovered a significant number of names which are in fact on the List of Registered Electors. This list is, therefore, not accurate. As a result, the names of deceased persons will continue to be on the List of Registered Electors," the statement said
"We will continue to partner with Gecom and other stakeholders, in a concerted effort, to produce a List of Registered Electors that is accurate and whose integrity can withstand objective scrutiny," it further added.
But Ally, in her statement, denied any wrongdoing and said that the party is proposing to have house-to-house registration to allay the PPP/C's fears.
Patterson said that the commission would not be influenced by any of the parties' individual calls and will make its decision based on what the commission determines is best and that decision would be made public.
"When we are deciding to have house-to-house registration that will be generally announced, obviously. You can't take auditions from one side and generalise. When that is going to take place, the whole country will know about it," the Gecom Chairman said.
Around the Web