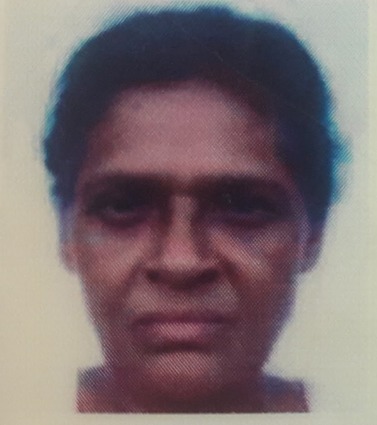 The death toll from the crash at Number 58 Village, Corentyne on Monday has climbed to two after the elderly survivor succumbed to her injuries on Thursday evening at the Georgetown Public Hospital.
Khemnie Chanchal, 70, of Lot 13 Section 'A' Grant 1805 Crabwood Creek, who suffered a broken leg and fractured ribs in the accident, was the mother of the other fatality, Soorojnie Surjraj.
They had both been passengers in a hire car that was transporting them home from the Cheddi Jagan International Airport when the accident occurred. The driver reportedly fell asleep and crashed into a parked truck along the Number 58 Village, Corentyne Public Road.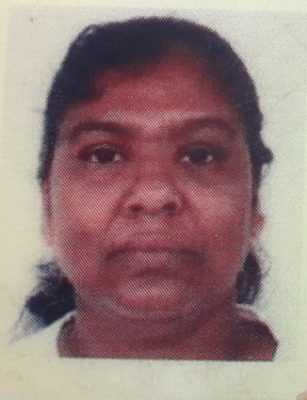 Relatives said Chanchal, who suffered from hypertension and diabetes, was also sickly before the accident.
They said hours after the woman's daughter had left the city hospital on Thursday, they received a message that she had succumbed.
The driver of the car, Nilindra Premnauth, also known as 'Avinash,' 26, of Lot 35 Grant 1802 Crabwood Creek, Upper Corentyne on Wednesday was charged at the Number 51 Magistrate's Court. It was alleged that on Monday, April 16th, on the Number 58 Public Road, Corentyne, he drove HC 2217 in a manner dangerous to the public, thereby causing the death of Surjraj.
Premnauth, who was remanded to prison, was expected to return before Magistrate Charyln Artiga yesterday but was unable to do so as the magistrate reported sick.
The former Skeldon Estate sugar worker will return to the Whim Magistrate's Court on Monday April 23, where it is expected that he will face an additional causing death charge.
Premnauth, who was contracted for the airport trip, reportedly fell asleep and slammed into the back of the parked truck, GMM 9207.
Surjraj, 52, an office accountant at a gas station and of Lot 13 Section 'A' Grant 1805 Crabwood Creek reportedly died on the spot, while her daughter, Bomika Neha Sukhra, 15, and Chanchal, 70, both sustained injuries about their bodies.
Chanchal was initially rushed to the Skeldon Public Hospital, from where she was subsequently transferred to the New Amsterdam Public Hospital. However, the following day the woman was transferred to the city hospital as her condition deteriorated.
Around the Web