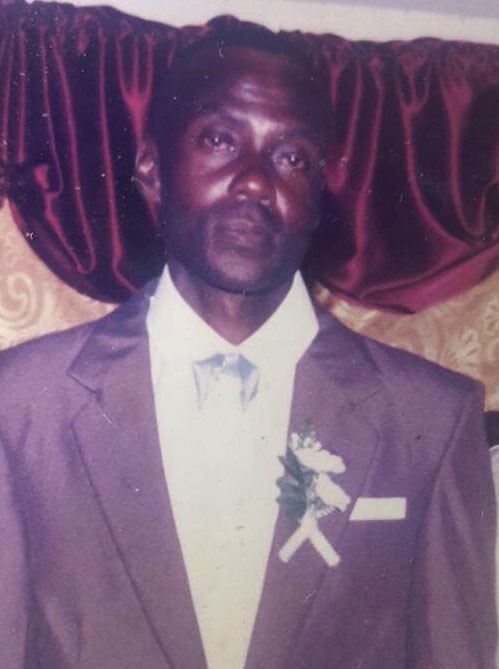 Just before swerving off of the Klien-Pouderoyen, West Bank Public Road and crashing into a resident's house early this morning, a drunk driver struck and killed a 60-year-old cyclist.
Eyewitnesses are still baffled by the sequence of events that led to the death of Keith Redman, a security officer at the West Demerara Regional Hospital, who was returning to his Bagotville home.
According to the information reaching Stabroek News, the red Toyota Corolla PMM 1895 was travelling at a fast rate along the eastern side of the road. While manoeuvring through a turn, the driver lost control and hit Redman, throwing him off of his cycle and some 80 feet away into a nearby drain.
After hitting the man, the driver swerved, crashing through two utility poles and a fence and finally stopped after smashing into the side of a resident's home, shattering one of its posts.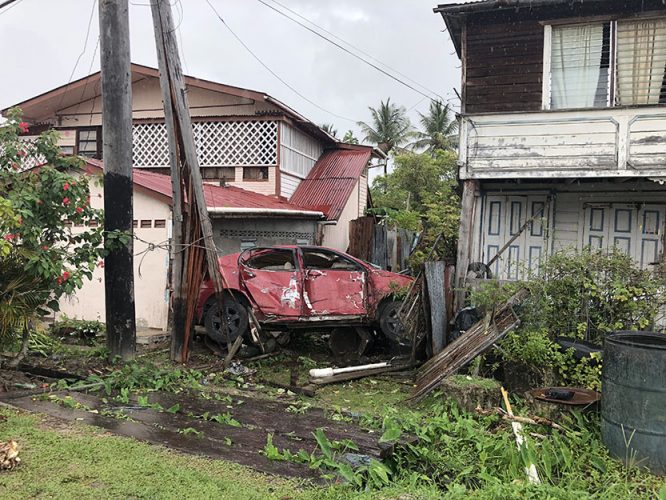 "The thing happen so fast that I can barely remember it. All I remember is hearing the big impact of he [the driver of the car] knocking the bicycle man down and when I turn quick all I hear is screeching and couple more impacts. So I run up the road and I see the car till in a yard fix up in the corner and the man [Redman] in the gutter," an eyewitness related.
Redman was picked up and rushed to the West Demerara Regional Hospital where he succumbed to his injuries.
According to Redman's granddaughter, Tamera Reid, as is customary, he would usually ride from his work place to his home every morning.
"I got a phone call from my cousin saying that he [Redman] was involved in an accident and that his foot and arms were broken and he had head injuries. They went and took him to the hospital where he died. All we heard is that he was hit from the back and that he was riding in the corner as usual," Reid said.
"It was about quarter past five this morning and we just heard a loud noise and bang and when we look through the window we see the car in the yard and the fence break up and the gate and it hit the house," one of the occupants of the home that was damaged by the car related to this newspaper.
The woman pointed out that in addition to their gate, the fence and part of the house now have to be repaired.
The 37-year-old driver of the vehicle is currently in police custody and according to information from the police, he was administered the breathalyzer test which showed that he was "exceedingly above the legal limit".
Around the Web