A Crabwood Creek hire car driver was yesterday read a second charge of death by dangerous driving and  placed on $1M bail when he appeared at the Whim Magistrate's Court.
Nilindra Premnauth, also known as `Avinash', 26, of Lot 35 Grant 1802 Crabwood Creek, Upper Corentyne appeared before Magistrate Charlyn Artiga.
He was initially charged last Wednesday at the Number 51 Magistrate's Court. The court heard then that on April 16 on the Number 58 Public Road, Corentyne he drove motor hire car HC 2217 in a manner dangerous to the public causing the death of Soorojnie Surjraj.
Yesterday, he was read a second charge of causing the death of  Khemnie Chanchal.
Attorney at law, Mursaline Bacchus yesterday renewed his application for bail. Police Prosecutor, Phillip Sheriff did not object to bail but asked that it be a substantial amount.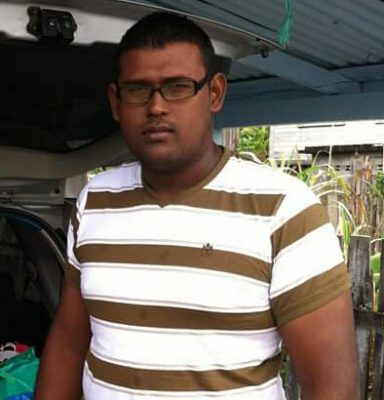 Magistrate Artiga placed Premnauth on self-bail for the first charge and on the second charge she had initially set bail at $2M in surety in like sum, however, Bacchus asked that it be reduced to $1M in cash.
Premnauth had to lodge his passport and was also ordered to report to the Springlands Police Station every fortnight at 3 pm. Magistrate Artiga told him to ensure that he reports when he has to.
He will return to the Number 51 Magistrate's Court on May 23rd.
Premnauth's relatives who were in the courtroom immediately paid the bail after the matter was called. As he exited the court compound he bowed his head and hid his face under a hat which he was wearing.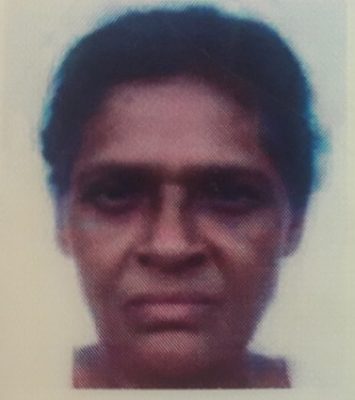 Premnauth who was contracted for an airport trip was returning home early last Monday morning, when he reportedly fell asleep and slammed into the back of a parked lorry, GMM 9207 along the public road.
Surjraj, 52, an office accountant at a gas station and of Lot 13 Section 'A' Grant 1805 Crabwood Creek reportedly died on the spot, while her daughter, Bomika Neha Sukhra, 15, and her mother, Chanchal, 70, sustained injuries about their bodies.
Chanchal was rushed to the Skeldon Public Hospital and then transferred to the New Amsterdam Public Hospital, from where the following day she was transferred to the city hospital as her condition deteriorated.
The 70-year-old woman eventually succumbed to her injuries last Thursday evening.
Around the Web