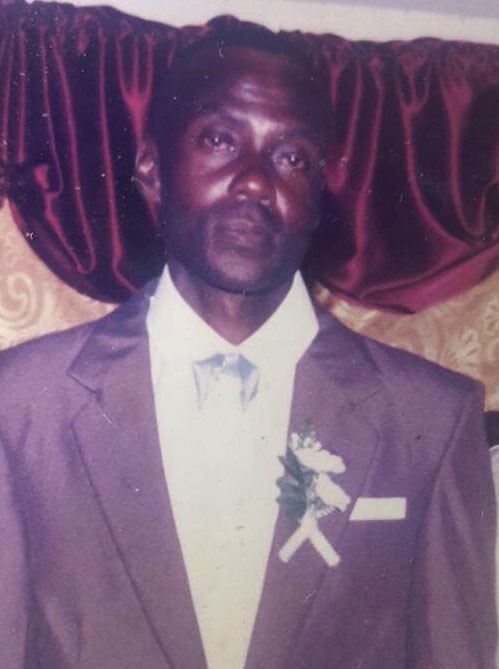 The intoxicated driver who allegedly struck down and killed 60-year-old cyclist, Keith Redman on Sunday morning after swerving off the Klien-Pouderoyen, West Bank Public Road, is currently in a city hospital under police guard.
Commander of 'D' Division (ag) Rishi Dass informed Stabroek News yesterday that the driver who has been identified as Rondel DeCosta sustained a broken shoulder during the accident and was taken to the West Demerara Regional Hospital.
He was later transferred to the Georgetown Public Hospital (GPH) where he remained a patient under police guard up to yesterday afternoon, Dass said. His condition is listed as stable.
Redman was struck down and killed around 5.15am on Sunday by motor car PMM 1895 allegedly driven by DeCosta, 37, a resident of Parfaite Harmonie, WBD.
Redman was picked up and rushed to the West Demerara Regional Hospital where he succumbed to his injuries.
At the time of the accident, Redman, a security officer at the West Demerara Regional Hospital, was returning to his Bagotville home.
Stabroek News had reported that DeCosta, whose alcohol level the police said was 'exceedingly' above the legal limit, swerved off the public road and crashed into a resident's house before allegedly hitting down Redman.
Initial investigations, the police had said revealed that DeCosta was proceeding south on the Pouderoyen public road when he lost control of the car and collided with Redman who was proceeding in the same direction.
Tamera Reid, Redman's granddaughter had said that as is customary, he would usually ride from his workplace to his home every morning.
"I got a phone call from my cousin saying that he [Redman] was involved in an accident and that his foot and arms were broken and he had head injuries. They went and took him to the hospital where he died. All we heard is that he was hit from the back and that he was riding in the corner as usual," Reid said.
Around the Web