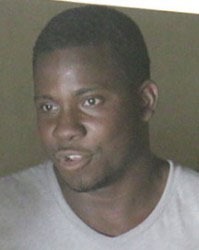 Marlon Callender, the former Pritipaul Singh Investment security guard charged with murdering fisherman Envil Pollard, claimed that the man had been advancing towards him with a knife before he shot at him, a witness testified at the start of the trial yesterday.
This was the testimony given by Chief Security Officer of the Pritipaul Singh Investment Fisheries Lionel Mullin, who said that was the story related to him by the accused.
Callender, a former security guard attached to the wharf, is accused of murdering Pollard, known as 'Elvis' or 'Rasta Man,' at the East Bank of Demerara location on January 29th, 2015. He has pleaded not guilty to the capital charge.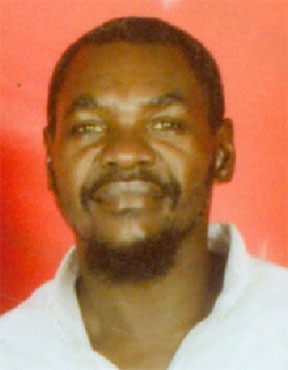 Mullin, who said that he had left the premises for some time on the day in question, recalled receiving a telephone call about 10.30 am, as a result of which he went back to the location.
Upon arrival, he said he saw Pollard's motionless body in his (Pollard's) fishing boat, which also contained a knife and basket.
Upon enquiring from Callender what had transpired, Mullin said the man told him that there was a confrontation between himself and Pollard, during which he was attacked by Pollard.
According to the witness, the accused told him that he fired once at Pollard, who continued advancing towards him with a knife. Out of fear, Mullin said Callender told him that he fired another shot.
Responding to questions from Prosecutor Mandel Moore, Mullin said that Callender's job required him to occasionally carry a firearm.
On the day in question, the Chief Security Officer said that he had issued the accused a shotgun and three rounds.
Mullin said that while the area where Pollard was shot is a private fishing space which belongs to Pritipaul Investment and is bordered by several "no trespassing" signs, other fishermen would often still fish in the prohibited area.
He said that those fishermen are quite aware of the boundaries, yet disregard the signs even though reports are often made. He said security officers repeatedly chase them away, but to no avail.
Questioned by defence attorney Everton Singh-Lammy, Mullin said that Callender was not left in-charge of the wharf but was providing additional armed security because of the movement of millions of dollars on the premises that day.
Mullin said that because of this, he was particularly concerned about any potential theft of the cash.
The witness also told counsel that the company had several previous confrontations with Pollard, who would often fish in the area, and he mentioned him "colluding" with company employees to steal fish.Mullin said that those employees had admitted to the act. He said, too, that he had once seen Pollard driving his boat from beneath the wharf.
The witness stressed that like the other fishermen who frequent the area, Pollard was never given permission to fish at the location.
He said that it is only the owner who can give such permission and quickly pointed out that the owner himself had never done so.
Also testifying yesterday was Desmond Sancho, who said that like Pollard, he also fished at the Pritipaul Singh Investment wharf.
He acknowledged that while the location was indeed a private fishing area, fishing was made possible for external fishermen like himself by paying a fee to the "gunman" attached to the wharf.
He said that the fee was about $5,000 to $6,000, which had to be paid every Saturday and he described the arrangement as a regular practice.
Under cross-examination, he later told Singh-Lammy that he knew fishing there was not permissible and was illegal.
Detective Corporal Carlson Rockliffe also took the stand yesterday.
He recalled visiting and photographing the crime scene, where he said he saw Pollard's lifeless and bloodied body lying in a boat with suspected gunshot injuries.
The 16 photographs which he said he took were tendered and admitted into evidence.
The court also heard from Ashmoo Khan, the common-law wife of the deceased, who recalled visiting the scene and seeing her husband's body in a slouched position in his boat, with his head resting on one of the benches.
She recalled seeing a hole in his neck and leg, and that he was bleeding through his mouth and nostrils.
The trial continues this morning at 9 before Justice Sandil Kissoon at the High Court in Georgetown.
The state's case is being led by Prosecutor Lisa Cave, in association with Moore.
Around the Web